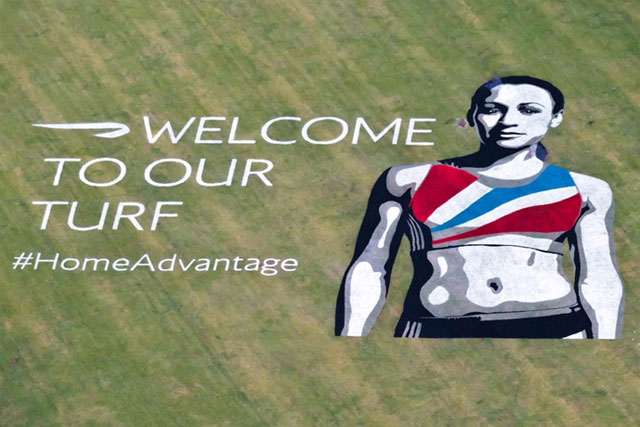 Ennis, who won the gold in the Olympic heptathlon at the weekend, already has a string of endorsement deals, including ones with Jaguar, Coca-Cola-owned Powerade, BA, Aviva and Procter & Gamble's skincare brand Olay.
Ennis's commercial appeal, according to experts, will now rocket.
Nigel Currie, executive at brandRapport, said: "For Jess Ennis, being the poster girl for the Games, she has obviously secured a lot of sponsorship agreements in advance – probably around £1m-£1.25m.
"However, her victory will potentially earn her around £3m per annum over the next two to three years in the run-up to Rio.
"Because of the number of medals Britain has won, there will be even more competition for the lucrative marketing contracts but Ennis has clearly emerged as the big star."
Ennis's deal with Adidias, Team GB kit supplier, is thought to be worth around £320,000, more than any other British athlete.
As Olympic athletes receive no prize money from events, sponsorship deals are seen as a lucrative means to cash in on their success.
Rutherford, meanwhile, who was barely known outside of athletic circles until he won gold in the long jump at the weekend, is also tipped for a major sponsorship fillip, netting as much as £1.5m a year from deals.
Farah, who won the 10,000m final, already earns around £500,000 from endorsements but experts believe this could triple or reach £2m should he win the 5,000m final too.
UK Athletics, the governing body for athletics in the UK, could also be set for a sponsorship lift, if there is an expected surge in young people taking up athletics in the country.
UK Athletics is set to part with main sponsor Aviva after the Olympics and introduce a multi-brand sponsorship model.
Currie said: "There will be a new crop of sponsors queuing to associate themselves with British athletics on the back of this great success."
Other experts, meanwhile, believe sport, and not individuals, will be the big winner from the Olympics.
Rupert Pratt, mananging director at Generate Sponsorship, said: "The real commercial impact will come from the entire Games itself, not individual successes.
"By hosting the Olympic Games, we have united the nation and therefore every boardroom across the country can see the power of major events and therefore sponsorship.
"From UK Athletics, who are in the hunt for a new major partner, to British Cycling, Swimming, Rowing etc, right down to the more niche disciplines, sport must use London 2012 as a springboard, not a quick commercial fix.
"With Glasgow 2014, Rugby World Cup 2015, World Athletics Championship 2017 plus many more major events in the pipeline, such as the UCI World Track (cycling) championships in Glasgow in November, hopefully London 2012 will provide the sponsorship legacy everyone is looking for, not just a bounce."