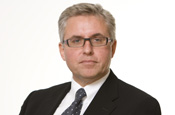 The move, which will take effect from the beginning of July, brings the distribution of the Jetix kids' channels into a portfolio that already includes Disney Channel, Disney Cinemagic, Playhouse Disney, Toon Disney and sports channels ESPN Classic and NASN.
The deal with DAIT covers all platforms including cable and satellite, as well as digital services such as IPTV and PPV, and means Jetix will now reach more than 289 million television households in 80 countries and 25 languages worldwide.
Paul Taylor, chief executive of Jetix Europe, said that the new deal would allow the company to benefit from Disney's strong market presence. "Channel distribution is a key revenue stream for us and I am confident that being part of this first class integrated distribution operation will deliver significant benefits over the medium to long term."
Disney ABC International Television's newly integrated TV distribution business is an affiliate of The Walt Disney Company, the majority shareholder in Jetix.