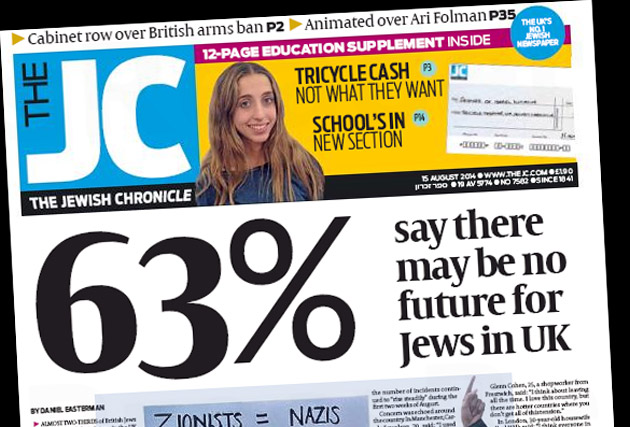 In a statement and Facebook post the JC apologised for any upset caused and said that running the ad was meant as a "purely humanitarian gesture, and was not an expression of the JC's view".
The JC will give space in next week's issue to readers who want to express their objection to the ad. The paper will also run an ad encouraging readers to donate to a range of charities supporting Israel.
In an explanation, which was published online, the editor, Stephen Pollard, said he is "not responsible for any ads which appear in the paper". Stephen Grabiner, the JC chairman, approved the ad's inclusion and he does not have an editorial role.
Pollard said although he and the JC are supportive of the Israeli military action, there is a "humanitarian cost to that action", even if he does not accept the "figures touted around much of the media about the level of civilian casualties".
The owners of a Facebook group called "we demand a full apology from the 'Jewish' Chronicle", which has 192 likes, said it will now delete the group, following the apology.