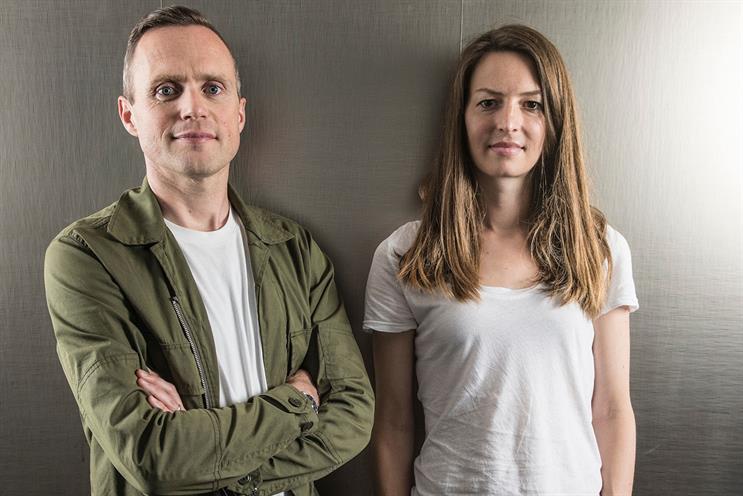 The distance that TBWA\London – which numbers among its alumni Johnny Hornby, Trevor Beattie, Jonathan Mildenhall et al – has fallen in recent years is staggering. Once famous for its work for PlayStation, John Smith's and Wonderbra, it's difficult to think of many recent creative highlights beyond Lidl. And as for its management teams, well they've come and gone through the doors at eye-watering speed. Its 2017 Campaign School Report score was a three, down from 2016, when it was a four.
What chance then for its new chief creative officer, Andy Jex, and chief strategy officer, Anna Vogt (as well as its to-be-appointed chief executive)? Lindsey Evans, Andy De Groose, Robert Harwood-Matthews and, more recently, Richard Stainer, who departed at the same time as chief strategy officer Amelia Torode earlier this year, have all given it a stab, but left after short tenures. Stanier and Torode went shortly after TBWA bought a stake in Lucky Generals. So will Jex and Vogt too find themselves heading through those revolving doors?
Jex and Vogt disagree with this pessimistic assessment, and it's certainly true that the structures said to have thwarted some of their predecessors have been removed. According to TBWA, Souter remains titular chairman of TBWA\London, but has taken on a global role; he's not in an executive position in London and was not involved in their recruitment.
It was the nature of Souter and former chief strategy officer (now global client lead) Adam Stagliano's relationships with several of Jex and Vogt's predecessors that some insiders say was the cause of conflict. However, others contend that previous management teams were empowered, but failed to reach expectations. Either way, Jex, Vogt and the chief executive will report directly to Troy Ruhanen, president and chief executive of TBWA\Worldwide.
Under Souter, it could be argued that the agency became more famous for the extensive (and expensive) cast of talent that he crammed into the creative department, than the work itself. These included Walter Campbell, Sean Doyle, Jeremy Carr, Paul Belford and Paul Weinberger – it's telling that only the latter remains, running Lidl, the agency's most high-profile piece of domestic business (and for which Weinberger is acknowledged to be doing a good job).
TBWA\Worldwide's deal to buy a majority stake in Lucky Generals appears to have coincided with a new structure and vision for TBWA\London, which, alongside Lucky Generals, forms TBWA\UK. Hopefully, it will also add some of its magic dust from afar with its "slightly pregnant" relationship. Falling well short of the full-blown merger that, perhaps, TBWA wanted and is how it has regenerated itself in the past (see Simons Palmer Clemmow Johnson), Lucky Generals was briefed to find a new management team to breathe life back into this venerable agency brand.
The choice of the youthful Jex and Vogt, both of whom seem to share a hunger and an almost entrepreneurial zeal, and who have clearly bought the vision that has been sold to them, perhaps mirrors in some ways the dynamic between the founders of Lucky Generals (Helen Calcraft, Andy Nairn and Danny Brooke-Taylor).
Of the two, Jex is probably the more high profile, from his time at Saatchi & Saatchi and, before that, Mother. Nonetheless, Vogt, having joined from MullenLowe London and previously worked at Bartle Bogle Hegarty, displays a clarity of thought that befits a former WPP Fellow. Jex says that he'd tried to get a job at TBWA\London back in its mid-2000s heyday, so the offer of a job as chief creative officer was one that he couldn't miss. "The history, the creativity and the brand are all there for me. I think it's one of those opportunities that if you don't take it, you'll look back and regret it," he says.
Nairn says he had a very clear vision of what he wanted from the triumvirate that would take over the running of TBWA\London. "We were looking for someone who respects the agency brand. Someone enthusiastic, but mindful of the challenge – someone on the way up," he explains.
Both seem to fit this brief. They also believe that the concept of "disruption" that Dru first articulated back in 1992 is more resonant than ever and can therefore provide the agency with a competitive edge. Certainly advertisers are constantly fretting over and talking about disrupters in their own sectors. If the new team can reinvent this, then they might have something to talk about.
Vogt says that her role is to reinvent the disruption concept. "It's no good repurposing something from the past," she says. "To have disruption, you have to have daring people; you need to create the environment where people can take risks, have swagger and attitude and it's OK to fail. This is the pirate agency, after all."
In terms of the creative output, it's perhaps a little unfair to say that – bar Lidl –TBWA\London exists just to repurpose global briefs, but it certainly needs to rebalance if it is to become domestically relevant again, as well as defy those who will call it the "not shop" to its sister Lucky Generals' "hot shop".
But Nairn, Jex and Vogt are unanimous on how they can really prove that TBWA\London is heading in the right direction: they need to win a bunch of domestic business. No pressure then. But, shit or bust, this pair seems up for the fight.