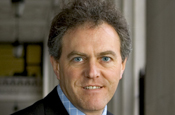 The IPA and ISBA have resigned as JICIMS shareholders, leaving the Association of Online Publishers and the Internet Advertising Bureau to attempt to form a new body.

JICIMS was set up to access industry support for the development of an industry standard online audience measurement system, but now looks unlikely to achieve that without the support of the agency and advertiser trade bodies.

The changes came after the four organisations were unable to commit to the estimated £15 million required to fund the model for three years.

At a summit held last month, delegates questioned the stakeholders over the financial viability of the project. At a board meeting this week, they decided it could no longer continue in its current form.

Guy Phillipson, the chief executive of the IAB, said: "Following the landmark JICIMS stakeholders' summit, we already know there is substantial support for an alternative to the traditional full JIC.

"We are now fully committed to delivering an innovative, cost-effective solution in 2009."