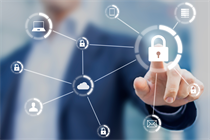 While the two cross-industry standards bodies are focused on slightly different issues, their overall goals are complementary.
The aim is to improve effectiveness by and exchange of best practices and to create a united and consistent approach across markets to tackle criminal activity and clean up the digital ad supply chain.
A global approach for both markets is needed if advertising fraud is to be tackled, Richard Foan, chair of Jicwebs said.
It has been estimated that, if fraud and flaws were eliminated, the US digital advertising industry would gain $8.2bn (£6.75bn).
"The message from advertisers is clear: we need a consistent and joined up approach across markets and we look forward to working with Jicwebs to progress delivering this," Mike Zaneis, president and chief executive of TAG said.
TAG was established by US bodies, the IAB, the Association of National Advertisers and the American Association of Advertising Agencies. Its primary focus is to fight ad-supported internet piracy, combat malware, eliminate fraud and promote brand safety.
Jicwebs is the UK and Ireland's cross-industry independent body responsible for developing standards for online ad trading and is made up of the IAB, ISBA, the IPA and AOP. Its primary focus is tackling fraud, brand safety and viewability.