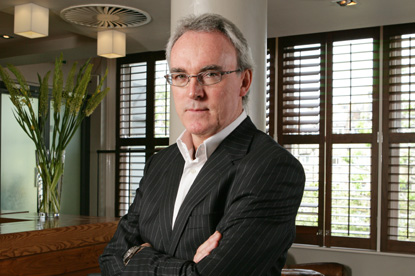 Based in the UK, he will take control of Dentsu's fledgling European network, which includes offices in the UK, Germany, Italy and Brussels.

Starting on 17 August, his first duty will be to reorganise the group's UK offering.

This includes moving the rebranded Dentsu London (formerly CDP) and Attik UK into a new building, which will also serve as the European headquarters.

Attik, which has clients including Coca-Cola and Virgin Atlantic, will continue to be led by its founder James Sommerville, while Dentsu London will continue to be run by Simon North.

Kelly has also been given the go-ahead to expand the network across the continent via acquisitions or launches.

It is only the second time the company has appointed a non-Japanese regional manager following the 2006 appointment of Tim Andree, the executive officer of Dentsu Inc in the US and the president and chief executive of Dentsu Holdings. Kelly's appointment is designed to emulate the growth that Andree has fostered in the US.

Kelly said: "The network is mobilised at the moment and it has a new intent and a new strength. As the US has grown, Tim needs support as we build the presence in Europe."