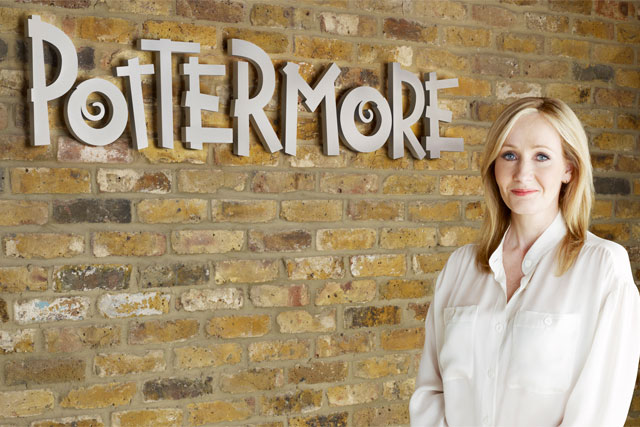 Speaking at an event at the Victoria and Albert Museum in London, and posting an announcement on YouTube today (23 June), JK Rowling said Pottermore was a "unique online experience, built around the reader's imagination" and would contain information she had "been hording for years".
The site, created by Th_nk, the digital agency, launches in October. However, one million fans will be able to enter from 31 July, Harry Potter's birthday.
Rowling said fans would be able to "read the same online stories with a crucial addition – the imagination of the reader".
They will be able to participate and rediscover stories, as well as purchasing eBook versions of the Harry Potter novels for the first time, as well as audio versions.
Adam & Eve has handled the launch marketing strategy for Pottermore, which was unveiled this morning in a leaked PR document, while Essence Digital has handled the global media plan and management.
Project partners include Warner Bros, which created the films, Sony, and publishers Random House, Bloomsbury and Barnes & Noble.
Potter fans have been tantalised with a Pottermore "coming soon" website, featuring a countdown-to-launch for the past week, two years after the Pottermore trademark was first registered.
It was widely speculated that the announcement would unveil a Harry Potter online treasure hunt, with real-life prizes.
The first Harry Potter book 'Harry Potter and the Philosopher's Stone' was published in the UK in 1997. Rowling has since published six more books in the series, but has made clear her plans not to write any more Harry Potter novels.