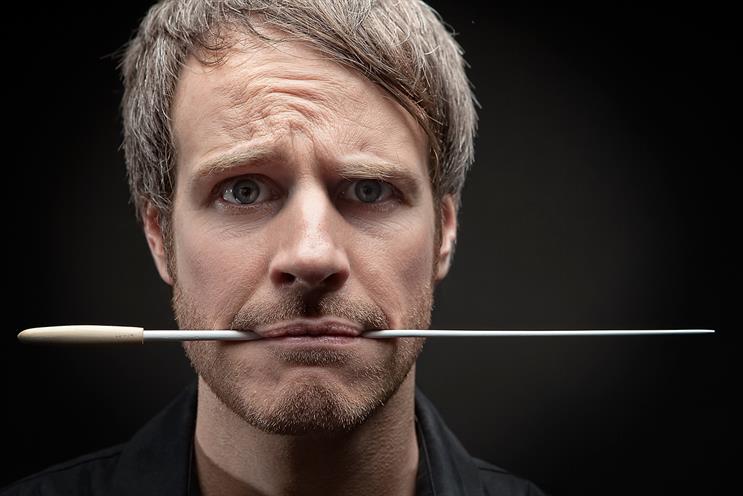 WHY Blankenburg composed Illumielle, which is used in the Debenhams Christmas TV ad (below) by JWT London.

HOW He says: "It's really rewarding to see Illumielle provide the sonic canvas for such dreamy imagery. I've always wanted to write a piece like this. I wanted it to be playful, sound contemporary while having this childlike quality."




Inside Blankenburg
Where do you find inspiration? True inspiration comes from immersing myself in improvising on the piano, playing freely.

How did you get into composing? I started out playing the piano and the drums, but never really enjoyed merely interpreting music. I wanted to come up with my own tunes. In the mid-80s, I forced my mum to buy me my first synthesiser. Electronic music was my main focus. However, in 2003, one of my friends was shooting an extreme-sports video and asked if I could imagine writing music in the vein of The Last Samurai. I immersed myself in studying the orchestra. It wasn't long before I discovered the profound emotional impact orchestral music has on me.

Which piece of composition are you most proud of? There's not a single piece of music that stands out to me and, if there's something I like, it's mostly only temporary.

What are your ambitions? I'd love to continue writing music to picture. For me, the marriage of moving image and music is the most compelling art form.

Tell us something unusual about you. I used to run a real-estate company in Germany.

Who's your favourite composer?
I really adore the sound aesthetic of contemporary Polish composers like Abel Korzeniowski, Jan Kaczmarek and Zbigniew Preisner.

What are you working on next?
I'll be scoring a German feature film and working on more orchestral music for a third trailer music album that will be published by my label, Position Music.