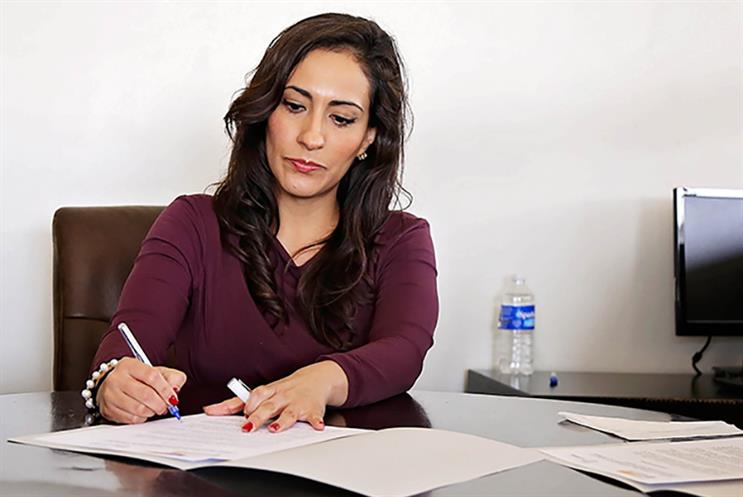 A marketing management role offers the chance to put into action your leadership and managerial skills, whilst working to tight deadlines to drive compelling campaigns.
In this article:
The day-to-day
The day-to-day role of a marketing manager can vary by industry and specialism. However, the core tasks and areas of responsibility tend to stay the same.
Your role will see you drive compelling campaigns, develop strong marketing strategies and design effective social media plans.
You'll be responsible for monitoring and analysing market trends - so get familiar with Google Analytics, Piwik and Adobe Analytics to help you stay on track with the latest marketing developments. This will allow you to enhance your skill-set and digest knowledge from a new perspective.
These tools will also help you establish new marketing strategies and improve upon those already in place - something every marketing manager should become adept in.
You'll often find yourself reporting on key successes, areas for improvement and new ideas, both to your immediate colleagues as well as those outside of your team who may not have had any involvement in your campaigns.
Key things you'll need to be able to do:
Drive campaigns
Develop marketing strategies
Design social media strategies
Analyse market trends
Manage budgets
Write briefs, proposals and copy
Give presentations
Communicate effectively
Benefits
Varied project load: Your role would consist of working on many activities involving product, pricing, advertising and distribution.
Centre of activity: Marketing managers tend to have high exposure levels in an organisation. As a marketing manager you will oversee activity across the business, drive campaigns and manage budgets. This means working with a wide variety of colleagues and being a part of different projects, meaning tasks will not become tedious.
Great salary: As a marketing manager you have the potential to earn a relatively high salary, as well as the opportunity to earn bonuses, commission and profit-sharing incentives based on the profits of the company.
Key Skills
As a marketing manager, you will need to have a range of skills including:
Excellent communication skills: Communication skills are vital, not just for the purpose of managing others effectively, but also for the smooth running of day-to-day internal communications - be it via email, telephone or face-to-face meetings, where you will be communicating potential ideas and strategies to colleagues and getting to grips with new concepts.
Social media skills: You need strong social media skills to enable you to engage with your target audience and design new strategies to grow your relationships with them.
Organisation skills: You'll have a great sense of responsibility as you plan and drive campaigns as well as manage budgets - your organisational skills will be invaluable, as will your presentation skills.
Writing skills: You've got to be comfortable with your writing abilities as you'll be required to write briefs, proposals, copy and specs for clients and their audiences alike.
Qualifications
The qualifications for a marketing manager can vary depending on the employer. Most will look at your experience as a marketing executive and the skills you've acquired over the years.
Having a Higher National Diploma or a degree in business and marketing when entering the profession can be beneficial whilst applying for job roles.
Focus on acquiring and bettering your qualifications by completing some of the Chartered Institute of Marketing's numerous marketing and digital marketing courses.
Relevant experience
Experience as a marketing executive is a traditional tried and tested route to establishing a career as a marketing manager - think of it as a stepping stone, you can become a marketing manager without it, but that may be a little harder and take a bit longer.
Experience in public relations, sales management or business management is also useful to have on your CV when applying for a marketing manager position. After all, recruiters and direct employers are generally more likely to be interested in your abilities, experience and industry knowledge rather than your formal qualifications.
Experience in budget management, project management and agency management will also help prepare you for a marketing manager role.
In addition, experience in strategy development, forecasting, ROI calculations and personnel management is highly beneficial.
Salary
The average salary for a marketing manager role hovers around the £42,000 mark, with the average entry salary starting at £27,000 and those at the top of their field can earn well over £50,000 per annum.
Hours
Typical Working Hours: 9am - 6pm
The working hours can be long, especially in the lead-up to launches of new campaigns, but the work can be equally enjoyable and rewarding in return. While the hours vary depending on the company and sector, and a global role may require alternative working patterns to suit international time zones, standard working hours per week for a marketing manager can range between 30 - 40 hours.
Career opportunities
The next logical step for marketing managers who enjoy what they do is to progress to a marketing director role. You might also want to consider updating your skills with the help of a few Chartered Institute of Marketing (CIM) courses.
Marketing managers are in demand across a variety of industries and sectors. As an experienced marketing manager or prospective marketing manager you have a range of career opportunities at your fingertips in both the not-for-profit and private sectors, both client side and at in-house advertising agencies. Some people choose to make lateral moves either to another sector or to specialise in a particular area, rather than progressing upwards.
A marketing manager's perspective
I love the variety my role offers: One day I'll be dropping everything to respond to an angry tweet, the next I'll be working on a carefully planned marketing campaign. All the tasks I do on a day-to-day basis require managing expectations and meeting the brief for a variety of different stakeholders.





I also love working with our design agency to create striking artwork and I love taking a few quiet hours to write an engaging piece of copy. There's a really nice balance in this role between working alone and working with others, as well as a nice mix of creativity and strategic thinking.
- Jessica Harrod-Pike, marketing manager, Haymarket Media Group
Your next steps: