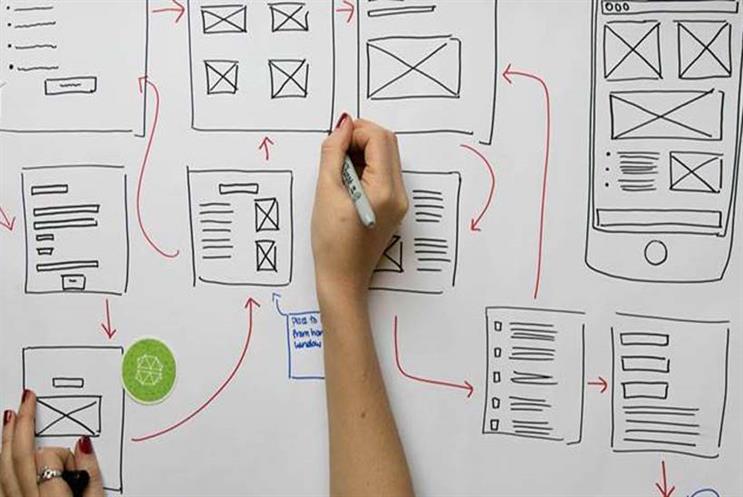 If you are an established designer looking for the next step in your career, a job as a user experience (UX) designer could be for you.
The role of a UX designer typically involves working on digital projects across a range of platforms including websites, mobile, apps and email. You will probably be a creative person combined with a passion for making something work well.
In addition to the advanced design and technology skills you will have polished as a designer, you will also need an understanding of business goals and user behaviour.
You will have an increased interest in the return on investment (ROI) from your digital projects, such as the conversion rates of a website, and you will use analytics to inform and communicate improvements needed regarding a site's usability.
The day-to-day
The main day-to-day tasks of a UX designer include:
Designing websites, mobile applications and email campaigns

Producing wireframes (mock-up designs) of a user journey and which pages they land on

Split-testing: Conducting AB testing to test what happens if a user does A or B and what impact this has on the customer journey and where they arrive, and MV (multi-variant) testing which tests multiple options of what a user can do

Monitoring user groups and user testing platforms

Monitoring user journey statistics and analytics such as click-throughs, drop-offs and conversion rates

Identifying areas for improvement based on analytics
Key skills
The key skills required of a UX designer include:
Advanced design skills: you need to understand how design works and be a proficient user of digital design software packages such as Adobe Creative Suite

HTML and CSS skills to mock up digital pages

An understanding of UX principles and methods
Analytics skills: An ability to use tools such as Google Analytics to obtain and interpret data about the usage of a site, such as identifying where drop-offs occur and analysing the conversion rates
An understanding of how to manage change, from identifying a problem, such as a high drop-off rate, to how to solve it
An ability to see things from the user's viewpoint
An excellent attention to detail
Communication skills: you need to be concise with your opinions and you will need to make informed decisions backed by data, to help improve the usability of a website or application
Chris McCarthy, head of the contract division, Adam Recruitment
Qualifications
A design or technical design related qualification would be useful but not essential for the role of a UX designer. Some employers may require a design degree but for most companies this isn't essential. A more relevant qualification would be a Google Analytics certification to demonstrate you understand how effective a website's usability is from the user's perspective.
Relevant experience
To land a role as a UX designer you normally need at least three years experience as a designer in order to have built up an understanding of how different designs have an impact on the user experience.
You will need to have some experience of user testing, UX principles and methods, and Adobe creative suite. You will also need experience of digital coding such as HTML and CSS.
Experience of analysing user journeys and evaluating the ROI of a project, as well as experience in briefing others on projects, will be invaluable in preparing you for the transition to a UX designer role.
"Getting more involved in the ROI and user experience side of things will help prepare you for a role as a UX designer. Learn how to brief others on projects and take an interest in analysing user journeys, if you don't already."
- Chris McCarthy, Adam Recruitment
Salary
The starting salary for a permanent full-time UX designer is typically from £30,000 per annum. This can rise to £70,000 per annum when you're managing a team in a larger organisation. Contract rates start from £200 per day, rising to £500 per day depending on the size of your team and organisation.
Hours
Typical Working Hours: 9:00am-5.30pm
UX designers typically work standard office hours of 9:00am - 5:30pm. However, occasional out-of-hours work is required to meet deadlines for key projects. If you are a UX designer working in e-commerce, your work and skills will be most in demand during key periods such as Christmas, so you are likely to be expected to work additional hours during these peak times.
Career opportunities
As a UX designer you will have a number of career progression routes open to you. These include:
Senior UX designer

Head of UX

Head of creative / head of design: these roles would suit you if you prefer the creative side of design to the analytics side

Conversion rate optimisation manager

Head of conversions for e-commerce companies

Head of e-commerce

Freelance or contractor UX designer
"The number of contract positions open to UX designers is on the rise. Much of your work is project-led and companies who are looking to make a quick improvement to their drop-off rates, for example, will value and demand your skills and expertise to meet their short-term needs."
- Chris McCarthy, Adam Recruitment