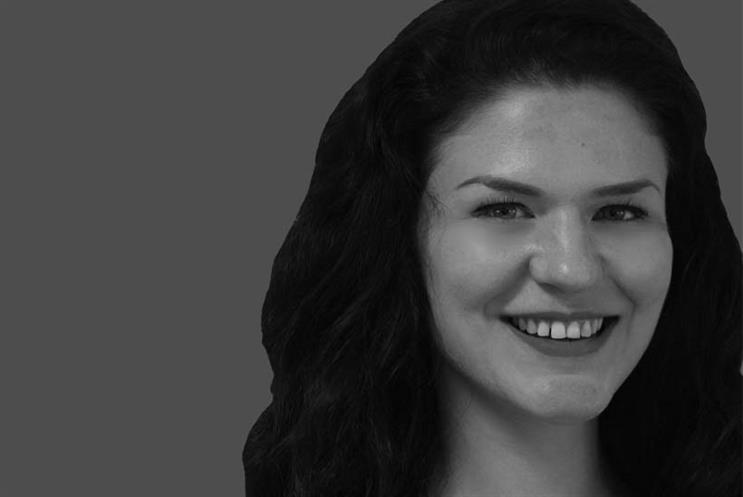 The world of web development offers a wide range of exciting career opportunities and progression routes. In essence, web developers create applications, platforms and services which can be accessed over the internet, from creating customer-focused e-commerce sites to building a visual representation of the client online. Back end developers focus on the underlying 'back-bone' and databases, whereas front end developers specialise in design and visuals, and full stack developers cover both elements.
The day-to-day
Increasingly, in many companies, with the introduction of agile/scrum development methodology, a web developer's day will start with a 'sprint' meeting where the whole team gets together to discuss the latest projects they are rolling out, challenges they are facing and next steps. This is a very collaborative way of working as it involves a range of team members, from the scrum master running the meeting to the project managers and testers.
Communication and cross-team collaboration is increasingly becoming an important part of a web developer's role. In-house developers spend part of their day interacting with the other departments in their company and agency developers normally speak to their clients at the start of each day before getting their heads down with coding or other day-today project tasks.
Back end web developers back-end work on web application logic and integration of the work front-end web developers do, whereas front end developers focus on the user interface and visual design element of a web project. Full-stack developers cover both but they normally have greater expertise in either front or back end.
Key skills
Database proficiency including PHP, .NET, SQL, MySQL (for back end roles)

HTML, CSS, Javascript and design software such as Illustrator, Photoshop and Fireworks (for front end roles, though there is some flexibility here)

UX / UI skills are increasingly in high demand for creating the finest e-commerce sites possible, bearing in mind customers expect a maximum of three clicks from entering the site, to completing a purchase

A strong eye for design (specifically for front end roles)

Magento - especially for building e-commerce sites

Wordpress - this is hot technology at the moment, especially in agencies

Full stack developers have to specialise in all of the above but will normally excel slightly more in either back or front-end development.
Qualifications
Qualifications, such as a first class or 2:1 degree in computer science, software or web development, can be useful but aren't always essential. While larger companies may tend to favour those with a degree background, most employers place more importance on a strong portfolio that demonstrates a real passion for web development. One of my most highly demanded contractors is completely self-taught. Many older people wanting a career change can also demonstrate their abilities and enthusiasm with an excellent portfolio. Proving your interests and skills is just as good as going to university, if not better, and most of my clients will want to see a portfolio of work regardless of any qualifications a candidate has attained.
Relevant experience
The experience you need depends on the area of web development you are applying for and the seniority of the position. Graduates are expected to have a relevant qualification or a substantial portfolio to demonstrate their skills. For junior roles you would be expected to have at least one year's experience such as an internship, work placement or equivalent experience that demonstrates your level of skill.
Mid level developers need two to three years commercial experience either in a freelance or permanent role. For senior roles, it varies by company, but you typically need at least four years experience. If you are applying for a tech lead role then you need five to six years experience as a minimum, as well as management experience. Again, it does vary by company and it depends on what they're looking for to make up the team.
Salary
The salary of a web developer depends on the size of the company, type of organisation and budget. As a guide, mid level web developers can typically expect to earn a competitive salary of £30,000 - £38,000 per annum.
Hours
Typical Working Hours: 9:00am-5.00pm
Web developers normally work standard office hours of 9:00am-5:00pm. Many companies offer flexible working options and some agencies allow their workers to self manage their own time and focus more on results than time spent in the office. When a new site is launched, web developers may be expected to work additional hours to ensure a successful launch. Similarly, if and when the site goes down, they may be required to work out of hours. Many companies are very forward-thinking and will offer time off in lieu or overtime pay for extra hours worked.
Career opportunities
A web developer can move onto a variety of roles. Your next steps may include:
Senior web developer: This is a natural progression step from a mid-level web developer position

Tech lead: This allows you to progress your career to a senior position whilst continuing to develop your core technical skills Web development manager: This is a good step for those who want to take the management route and become more client-facing

Project manager: This is a good step for those who don't want to be particularly hands-on with coding work but have a good vision for an overall project and still want to be very much part of the technical process and implementation

Software or mobile developer: These are good options for those who want to move across laterally to gain experience with different types of technology

Contractor: This offers a very dynamic option for experienced web developers who would like an alternative lifestyle and want to manage their own work and finances
"It's a very exciting time to be in the booming IT industry, especially for those who want to move away from traditional office-based work and aspire to an alternative lifestyle with better work/life balance. It is not only a strong sector but it's also intellectually stimulating and there is always training available to keep employees ahead of the curve.
"Web development careers are quite uniquely accessible to all ages and career stages. It's far more of an open door than many other sectors. I would encourage anyone with the passion and drive for this subject, young or old, regardless of career background, to make the most of free online resources and do your research to determine whether it's the right career path for you. You will give yourself an advantage if you build your portfolio as a hobbyist to demonstrate your skills."
- Helena Nicholson, digital recruitment consultant, Adam Recruitment
Browse and apply for the latest jobs from Adam Recruitment