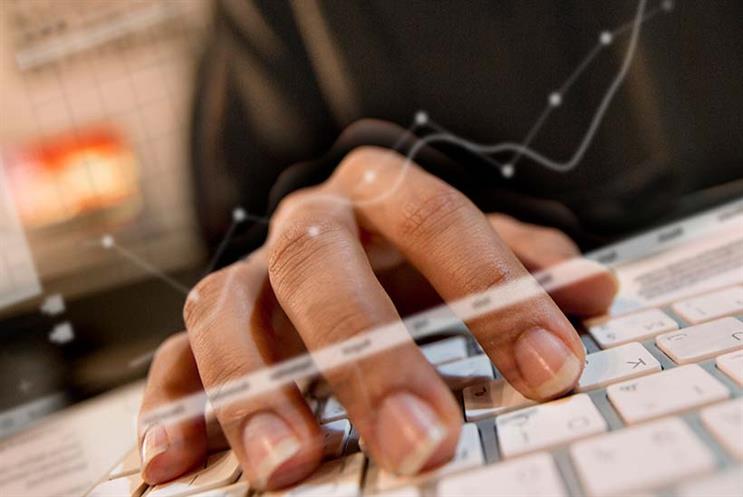 Experience is an expected pre-requisite for most jobs, but programmatic advertising recruiters say they are more interested in problem-solving abilities and cultural fit. A nod to those with an 'inner geek' can be an advantage too as technology jargon is part and parcel of the industry. Career changers and those from other backgrounds can also do well in an environment that promises fluidity, opportunity and the chance to work not only at a fast pace but one which allows the employee to call the shots on personal development and the rate at which it can happen.
What is programmatic advertising?
Kenneth Kulbok, managing director of Avocet, a progressive platform for buying digital display media who was previously the head of programmatic, EMEA LinkedIn, says: "For the refreshingly technologically-uninitiated, programmatic advertising is the use of technology and data to automate buying of digital advertising."
As with many marketing terms it has evolved over time and when it first came about in around 2007 it meant something entirely different. "It initially referred to auctioning off unsold website inventory, but it now applies to all kinds of digital ad buying," adds Kulbok.
What jobs are there in programmatic advertising?
Sales: Bal Singh, programmatic sales director for NetMums, a support and information site for mums, believes that those from other backgrounds in sales can swap into programmatic advertising well, so long as they have an 'inner geek' in them with a love for technology, "because you need to be able to sit in a client meeting and converse confidently about anything from the nuances of demand-side platforms (DSPs) to the metrics associated with them, as well as knowing the differences between various viewability trackers (Google's Active View, Moat or IAS)."
Terry Hornsby, director of digital solutions at Trinity Mirror Solutions, oversees a 36-strong programmatic team and says graduate sales roles at the media business tend to be entry level but agrees it is very much a 'technical sale' with those who are starting out learning the ropes by understanding the product first. Hornsby admits that the candidates that do well tend to be the ones that are, 'outgoing individuals, happy to talk to clients and discuss and understand the programmatic landscape and product.'
Operations: After a sale has been made those in operations take over and ensure the campaign is set up to brief and delivered accordingly. There are elements of project management involved but there isn't a requirement to be client facing. Hornsby adds: "Attention to detail and the ability to know your way around an excel spreadsheet is important, you need to be computer savvy."
Technology: It is true to say it is quite tech orientated with many positions available for front and back end developers. Those with a computer science degree will be more eligible for an entry level tech role in the industry. Hornsby says: "I have an opening at the moment for a front-end developer and I am looking for a graduate in computer science."
Kulbok adds that there are specific areas of technical expertise that are welcomed, for example an employer might be looking for experience with a specific programming language or with a specific DSP or supply-side platform, used by online publishers to automate the selling of their advertising space, or inventory.
Analytics: Once the campaign has been delivered the analysts take over and assess how successful it has been.
Singh says that a passion for numbers helps here because a lot of time is involved in downloading and pouring over spreadsheets. Hornsby likens it to being like a 'trader.' "Those with a maths or economics background do well in this role because it is numbers heavy. In my team of analysts, they are client facing and are comfortable presenting to clients."
What are employers looking for?
Kulbok says at Avocet they put, 'curiosity, entrepreneurial spirit and open-mindedness' often before experience. Singh also talks about hiring past recruits with no immediate experience in the industry but with transferrable sales or technology skills or ideally a combination of both. Hornsby agrees and adds:
"There are some restrictions to entry for the technical roles but for sales and operations it is open to a range of entrants."
Career changers can do well too, particularly those that take experience from other industries where their skills can be transferred.
Anna Kennedy, Avocet's marketing director, told Campaign Jobs: "I have never worked in a career with so much fluidity. You are constantly in the driving seat when it comes to steering your career in the direction that you want it to go in. I have known people move from sales to become a technology developer and the other way around."
"There isn't a degree in programmatic advertising, so it is more about getting the right fit and the skills the candidates can bring. At Trinity Mirror Solutions we are building an internal course to train people up", explains Hornsby.
What makes a career in programmatic advertising worthwhile?
The variety of work continues to be of key appeal for Kulbok who admits that he enjoys working for a range of clients in different industries. "There is also the opportunity to make a huge impact in a short space of time."
Singh adds: "If you look at agency budgets, programmatic advertising used to take 20-30% but now it is more like 70-80%. It just shows you where everything is going and so I would advise candidates to get in early and learn now so they can move up the ladder."
Some of the technology jargon and know-how can put off some candidates, admits Singh but he says: "It is a case of the Emperor's new clothes and it is not so complicated to learn how the 'pipes work'." To land a job in the industry you therefore need to be willing to embrace a new space and learn on the job, and of course have a passion for all things digital.
If it sounds the right fit for you then start your search at Campaign Jobs, the specialist job board for the new breed of marketing, creative and media professionals.
Hornsby adds: "The best way to find jobs is to go to a digital recruiter in the space but of course the most important thing is knowing the industry exists in the first place."