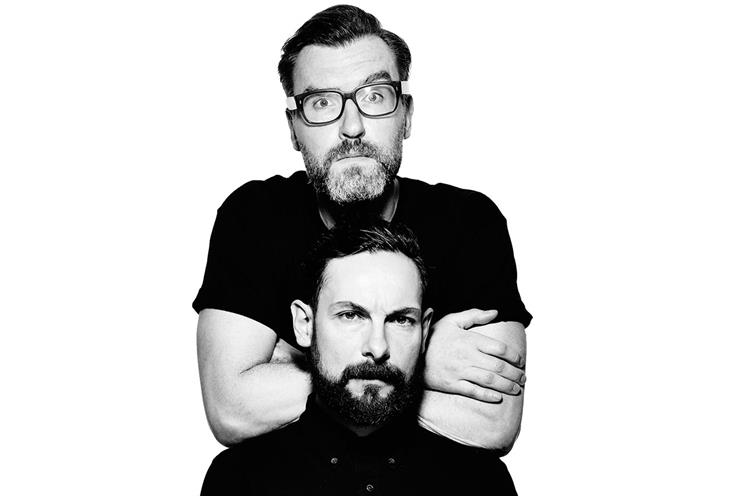 John Allison and Chris Bovill are leaving Warner Music Group's content studio The Firepit after less than two years.
The renowned creative team, who previously led Channel 4's in-house agency 4Creative, are departing the company to write scripted entertainment.
Allison and Bovill joined Warner Music in 2017 to head its in-house creative and production unit and develop formats and programming with the record company's roster of artists. During their tenure, they launched a performance music channel, created branded content and oversaw features including the forthcoming Liam Gallagher documentary As it was.
In their place, Warner Music UK has appointed Kate Shepherd to the newly created position of managing director, entertainment programming. Shepherd, who was previously head of entertainment at Ridley Scott Creative Group, will oversee The Firepit along with the development of intellectual property and documentary features, original series and branded content.
Allison and Bovill said: "We're proud to have established a dynamic new entertainment studio within such an iconic company. However, when you spend time working with some of the world's most creative artists, you get inspired to be a bit rock and roll yourself.
"We're leaving to pursue a lifelong goal. Having had the privilege of working in advertising, broadcast, branding, content, production and now music and long form content, we can see that it really is a brave new world out there for creative people if you're willing to get out of your lanes.
"So, we're doing just that. We're off to finally bring all of our skills together and leap into the world of scripted entertainment. It's been a wild ride in the music industry and we thank everyone at Warner and wish Kate all the best."
Allison and Bovill were appointed joint heads of 4Creative in 2012. The duo was behind Channel 4's 2015 rebranding and the multi-award-winning "We're the superhumans" campaign for the 2016 Paralympic Games.
Earlier in their career, they worked at Fallon and TBWA\London.