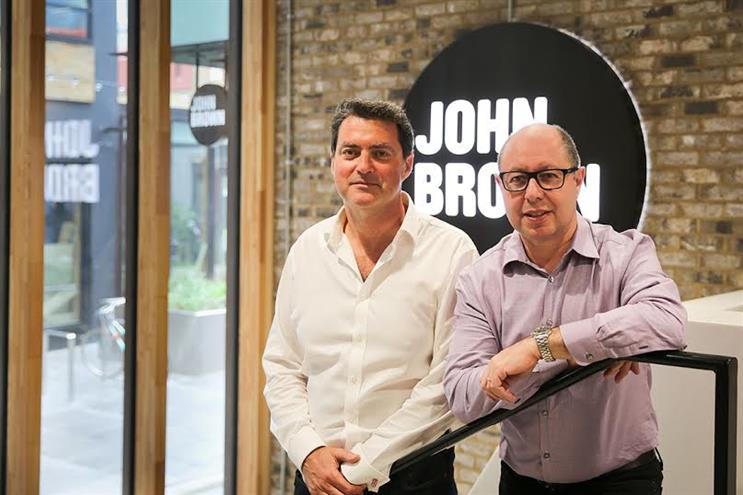 Dentsu bought John Brown last year and has created Hatfield's role to help scale the agency's brand aggressively globally, particularly in Asia and the US.
Hatfield was the launch editor of the i in 2010 and had previously edited thelondonpaper, the News UK freesheet before the days of the London Evening Standard being free.
Most recently Hatfield worked as the editor-in-chief at high50, an online magazine for over-50s, where he worked from 2014 until last March.
At John Brown, where he started yesterday (9 May), Hatfield reports to Andrew Hirsch, the agency's chief executive and has been tasked with growing the business both organically and by acquisition.
Listed among the agency's clients are John Lewis, Emirates and RBS. John Brown has recently launched new content programmes for Hannafords and Food Lion in the US, Starwood Hotels in Asia and Home Centre in India.
Hatfield will be based in the agency's London office in Old Street, but much of his time will be spent in the US, China and other countries in the Asia-Pacific region where John Brown hopes for strong growth.
He will also work with staff in John Brown's offices in Boston, Cape Town, Dubai, Hong Kong and Johannesburg.
Hatfield told Campaign: "Since Denstu's acquisition of John Brown a year ago there are many more new business opportunities for the company, particularly internationally.
"The number one attraction for me is Andrew Hirsch's belief in his strategy at John Brown. He hires the best possible editors and it's a very editorial-led company. "
Hatfield will also work alongside Matt Potter, the chief content officer; William Sitwell, the editorial director for food and Marie O'Riordan, the editorial director for fashion.
It is the first time he has worked for an agency, having also worked in the US as editorial director at Advertising Age International and the editor-in-chief at Metro.
Comparing his new agency role to a career with media owners, Hatfield said: "John Brown is in expansion mode and it's far batter to go around the world than it is cutting and slashing.
"The biggest buzzword at the moment is content, but it is what editorial people like me have done all our careers. In the end it sounds like a cliché but what John Brown does is quality. There is no point just throwing stuff at the wall."
As the editor who launched the i in 2010, Hatfield said he still believed there was a gap in the market for a niche national newspaper, after The New Day was axed by Trinity Mirror last Friday after just two months.