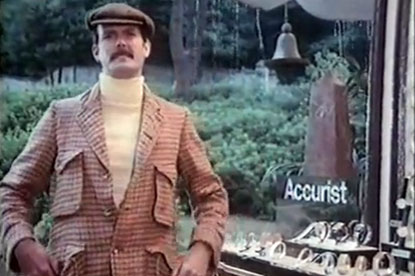 Cleese originally starred in a series of ads for the watch brand during the 70s, selling the watches in a series of bizarre locations.

The commercial used the line "Accur-ankle, Accu-wrist!" and was voted one of the world's top ten ads by US TV host Johnny Carson.

The company said that Cleese would lend his voice to the new ads, which will air in time for Christmas.

During the 60s, Accurist broke new ground by sponsoring the variety show Sunday Night At The London Palladium.

In the 70s, Accurist signed an exclusive deal for its watches to be worn by Concorde pilots.

In 1986, Accurist was appointed as the first ever official sponsor of British Telecom's Speaking Clock.