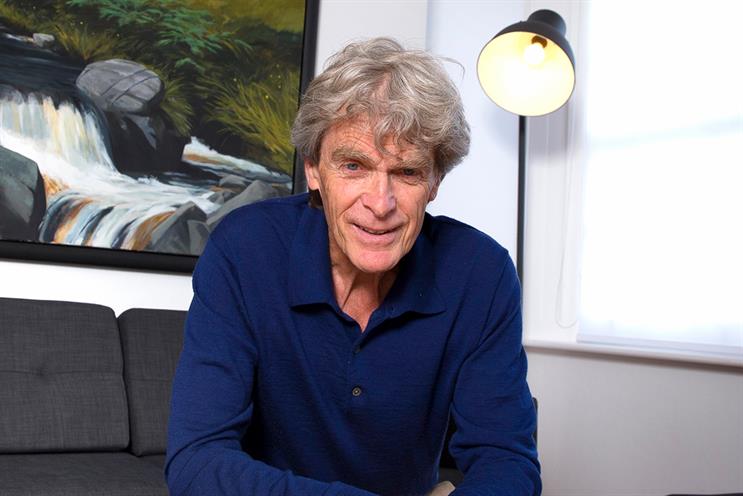 Creatives choosing to work in-house will end up working "with the most boring creative people you will ever meet", according to Sir John Hegarty.
Speaking at Connect: London at The Old Truman Brewery last week, Hegarty poured cold water over the rise of the in-house model, where creatives work directly for brands.
"Great creative people are outsiders," he explained. "As soon as you are on the inside, you stop being able to challenge."
Hegarty believes that good creatives should be challenged and "you can't do that if you are in the club or in the clique".
He also underlined the creative limitations of working on a single brand: "You will spend your whole life working on fucking baked beans. Now, I like baked beans, but I don't want to spend my whole life working on them – you need stimulation."
Fear of technology
According to Hegarty, there is a fear of technology that permeates the creative industries. He explained: "If you have been used to being creative in one medium, there is a natural fear [of the new], but we should embrace it."
However, he warned that the hype surrounding artificial intelligence is overblown, noting: "People say AI will write books, it will paint; but it's just bollocks – people just talk crap."
Hegarty pointed to the J Walter Thompson campaign for ING bank, which taught a computer to paint like Rembrandt and picked up two Grands Prix at Cannes, arguing that AI could not have done what Rembrandt might have. "The fact is he might have been bored of portraits, he might have wanted to do a landscape. A piece of imagination – that is what technology can't do."
He urged the creative industries to better understand how technology can "liberate us" and know best how to use it. "Get as close as you possibly can to having the idea and doing the idea. There will always be a better piece of technology but, more than anything, we are in short supply of brilliant creative ideas."
Peak content
Hegarty also directed his ire at the obsession with "content", saying: "I loathe the word 'content'; my dustbin is full of it and I'm glad that people take it away.
"Because you can do things doesn't mean that you should. Sometimes you just need to shut up."
However, pointing to the growing power of influencers, Hegarty conceded that creative innovation is not linear and sometimes when influencers can just run with a brief they can end up with ideas that otherwise might never have been thought of. "In a creative department, you just encourage people to come in with an idea. That is what influencer marketing can do and that is why it is liberating the creative voice.
"Sometimes a brilliant idea solves all your problems. But what an influencer model does is liberate the clients with ideas and that is one of its biggest advantages."
Addressing whether influencers are a viable alternative to digital agencies, Hegarty said he would hesitate in making sweeping statements about getting rid of one particular group. However, he noted: "If they aren't creativity driven, then they [clients] will get rid of them."
Furthermore, he urged brands not to overcomplicate the creative process with long briefs. "Give me the freedom of a tight brief," he explained, adding that if you can't communicate a script within the confines of two pages, it is too long.