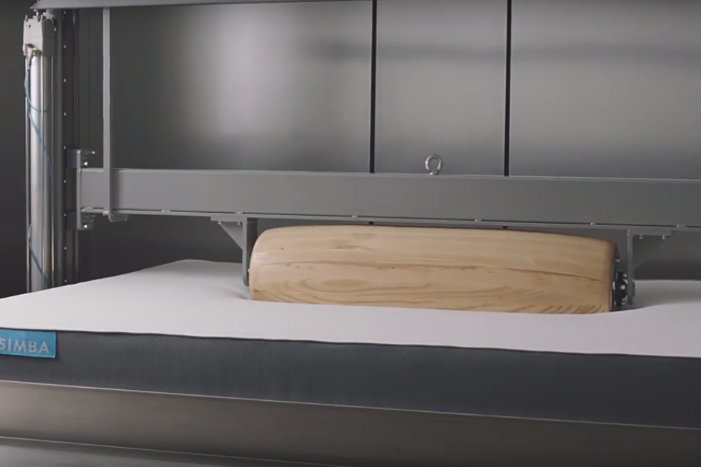 Created through Hegarty's incubator The Garage Soho, the spot focuses on the fact that people do "more in bed than just sleep".
It shows a Simba mattress being put to the test, by being pummelled by machinery. The idea is to show the mattress can meet the heavy demands placed on it.
The ad launches on Sunday (17 July) during Casino Royale on ITV, and will run for six months nationwide.
Simba launched in 2015, promising a better quality mattress and to "demystify" the wider category. Backers include chairman Tom Teichman, an investor for Made.com, Lastminute.com and Notonthehighstreet.com, John Hegarty and Innocent Drinks founder Richard Reed.
The company has made £2.5m in mattress sales in the UK over three months, and will launch in Europe and the US by the end of the year.
James Cox, co-founder at Simba, said: "We really wanted to work with John, who is one of the world's most awarded and respected ad creatives, and thankfully the feeling was mutual. We were first on the market when we started, but we knew it wouldn't always be that way.
"John helps us stay true to our founding principles as we grow. And makes sure we let people know what makes us different from others out there,"