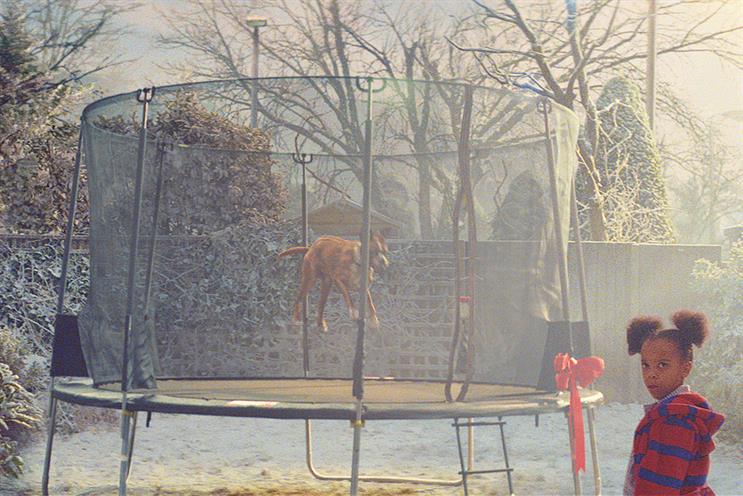 Murphy said that traditional pre-campaign research models claimed that John Lewis' body of work, which is known for using emotion in its ads, would not work.
Speaking at an "Emotional Advertising Masterclass" at the Cannes International Festival of Creativity alongside John Lewis' customer director Craig Inglis, and A&E/DDB's chief creative officer Richard Brim, Murphy described such models as being "something from the 1950s".
However, the panel's moderator, Paul Bainsfair, the director-general of the IPA, pointed out the campaign has been one of the most effective it has ever measured, generating £8 for every £1 spent.
Bainsfair added there was an industry "obsession" with hyper-targeting and programmatic at the expense of emotional advertising, which IPA research had shown was more effective than those campaigns that just deliver a rational message.
Brim talked about the immense pressure that he feels to create a Christmas campaign that meets or surpasses expectations from that which ran before it.
Rather than rely on research, Brim uses his instinct in a process that is deeply collaborative with Inglis. The agency starts working in the John Lewis Christmas campaign almost a year before it is due to break and it is released as an all-agency brief.
While every creative team thinks that they can write a John Lewis ad, it is usually the team that he least expects to crack it that is successful, Brim revealed.
Inglis said that John Lewis' Christmas TV ads have evolved from being TV-only to something that is teased and then launched on social media ahead of breaking on TV and includes merchandising to ensure that it endures throughout the key retail period.
He added that merchandising was only part of the campaign and used if appropriate and that he was careful not to over-commercialise it.
By adopting a more emotional approach to its advertising, Inglis said that it had been hugely profitable, as well as creating an enduring impact and positive shift in brand perception while also rallying staff in the business.
Inglis added that it could only be a good thing if John Lewis had helped raise the standard of British advertising, giving the numerous other brands that have attempted with greater or lesser success to emulate its approach.