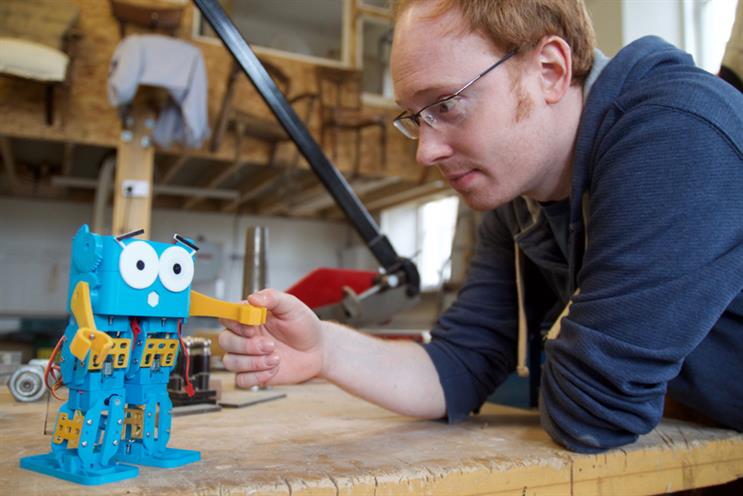 Along with Marty's creators Robotical, the finalists comprise:
Ding Labs, a smart doorbell that allows homeowners to talk to the person at their door from anywhere in the world;

Link Big, a tool that allows Instagram users to buy products directly from their feed;

DigitalBridge, a tool that uses computer vision and machine learning to let consumers visualise home furnishings; and

Wedding Planner, a service that combines technology and industry expertise to offer wedding planning on mobile and online.
The five finalists were whittled down from more than 280 applications, and will now go into a 12-week programme, beginning on 4 July.
Each company will be eligible to receive funding of up to £100,000 from the retailer and its partner on the programme, corporate innovation specialist and technology investment fund L Marks.
Paul Coby, IT director at John Lewis, said: "John Lewis aims to be at the forefront of innovation, and JLAB is how we engage with the vibrant UK startup scene. The next twelve weeks will be a great period of development for the finalists, as they rapidly hone their products under guidance from John Lewis mentors and industry experts."
L Marks' chairman, Stuart Marks, called JLAB a "proven example of successful collaboration between large and small business." The entrants, he said, would get "unprecedented access to John Lewis's retail expertise, working together to exchange ideas and create a product or service that has real commercial application."
"John Lewis in turn can attract the brightest retail startups and maintain a nimble approach to innovation," Marks added.