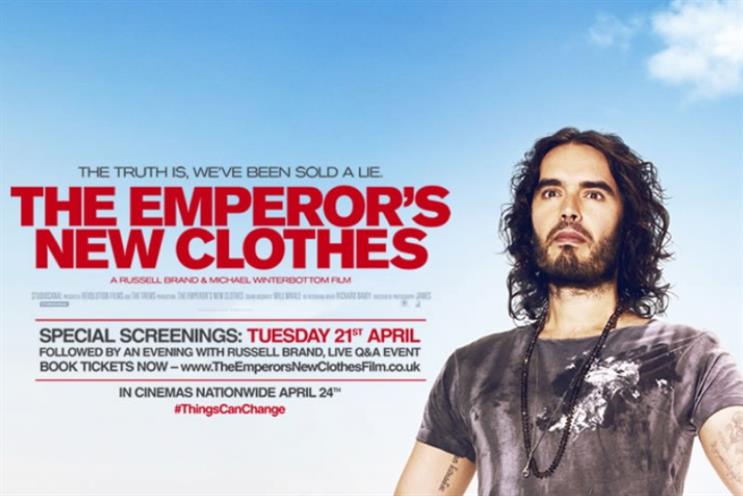 In the film, directed by the often controversial British filmmaker Michael Winterbottom, Brand follows a low-paid cleaner from North London, who works hard from dusk till dawn, with the big reveal that he is a cleaner at John Lewis's flagship Oxford Street store.
It transpires that he has none of the benefits enjoyed by John Lewis staff (or 'partners') as the cleaning is sub-contracted out to a private cleaning firm that employs him.
Meanwhile, Topshop is singled out in the film. Brand hands out leaflets outside its own flasgship store on Oxford Street, telling the public about tax avoidance and a tale about the owner and Arcadia boss Philip Green, Green's wife and Monaco.
Brand also visits Covent Garden's Apple Store, where he tells of the plight of low-paid Chinese workers, while also admitting that he himself owns an iPhone. He enters the store but is asked to leave.
Other brands that come under fire in 'The Emperor's New Clothes' include Tesco, which yesterday reported its biggest loss in corporate history, and Sainsbury's, with Brand highlighting the gulf that separates the pay of workers on the floor and that of senior management.
'The Emperor's New Clothes' goes on general release in the UK on Friday. It has been described by some critics as an antidote to much of the party political posturing engaged in by UK politicians as the UK gears up for May's General Election.