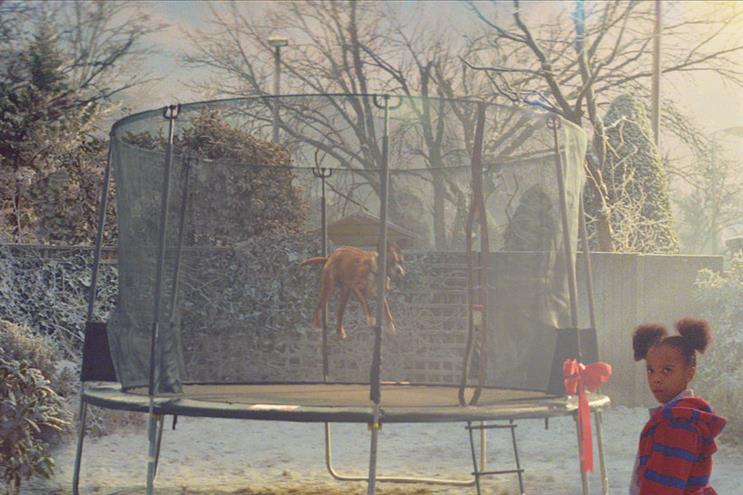 The retailer has built on its initial virtual reality efforts with 2014's Monty the Penguin, this year allowing shoppers to (virtually) bounce with the star of this year's campaign, Buster the Boxer.
Shoppers visiting the fourth floor of John Lewis' flagship store in London will be able to don an Oculus Rift headset and bounce along with the animals from the ad. Wearers will be able to trigger the animals' jumps by waving their arms, likely made possible through the Oculus Rift's controllers.
There is also a less high-tech version available with Google Cardboard and a 360-degree video experience viewable on YouTube.
John Lewis will sponsor its first Snapchat Lens for the campaign, allowing users to morph into Buster the dog. The Lens will last until midnight on Thursday 10 November.
John Lewis has sponsored a Snapchat filter – an ad format that is similar to a Lens but is cheaper and often tied to a particular location. The filter will last 48 hours and customers visiting any of the 48 John Lewis stores nationwide will be able to apply it to their selfies in-store.
The retailer will also be one of the first British brands to experiment with Twitter stickers, allowing users to customise their photos with images of Buster and the other wildlife.
The campaign was created by Adam & Eve/DDB, while Manning Gottlieb OMD handled media. The VR experience was created by MPC Creative.
Read the full story about John Lewis' "Buster the boxer" Christmas campaign.