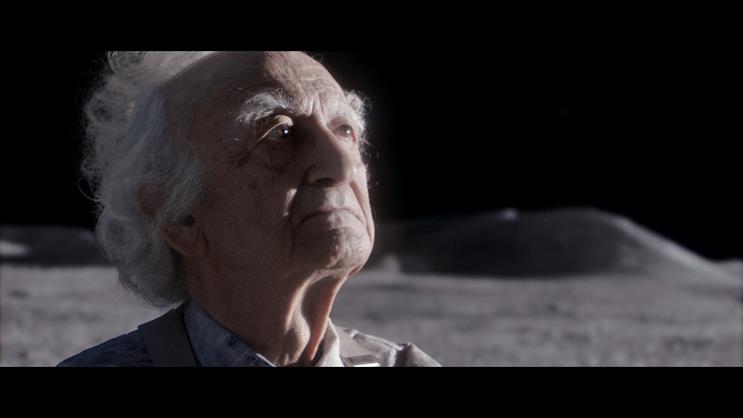 As many would have predicted, this year's Christmas TV ad by John Lewis has provoked a lot of reaction already.
As of 11am, three hours after the ad broke online, there were 39,872 mentions of the ad's hashtag #manonthemoon on Twitter, including mentions of the teaser hashtag #onthemoon.
The ad, created by Adam & Eve/DDB, sees a young girl named Lily who earnestly tries to send gifts to a man who lives on the moon, whom she has seen through a telescope.
The soundtrack is the Oasis B-side song, Half a World Away, performed by Aurora, a Norwegian singer. According to data compiled by Hotwire, there have been 7,315 mentions of the singer's name between 10am and 11am today.
However, the same data search found that sentiment for the ad has so far been largely neutral (88 per cent); with only 10 per cent of Twitter users expressing a positive sentiment and just 2 per cent saying anything negative about the ad.
Last year's John Lewis Christmad ad, "Monty the penguin", saw its hashtag mentioned 97,257 times within the first 24 hours.
Here is a selection of messages sent to @Campaignmag by Twitter users reacting to the John Lewis ad:
@Campaignmag @johnlewisretail Watched #ManOnTheMoon w/ 2 stiff-upper-lip creatives who were visibly moved by the end - so yes, nice job :-)

— Nono Gobel (@nonogobel) November 6, 2015
@Campaignmag @johnlewisretail yes for me - poignant theme, tie-in with @age_uk is excellent and serendipity of Xmas day full moon too.

— David Wilding (@drwilding) November 6, 2015
@Campaignmag @johnlewisretail The ad makes you reflect on yourself and your loved ones. Job well done!
— Lucy Clarke (@lucy_digi)
November 6, 2015
Not quite as good as last year. The bear and the hare seem to be the office favorite #advertising https://t.co/UMn67XMOGS

— Certain (@WeAreCertain) November 6, 2015
@Campaignmag @johnlewisretail @age_uk Love the partnership but can't understand why this isn't dialled up way more with a CTA at the end?

— Olivia Pearson (@olaufolive) November 6, 2015
John Lewis innovative, creative and well targetted as you would expect https://t.co/fRrSRRdAH4

— Mike Hall (@MikemhMarketing) November 6, 2015
Here we go again! Is anyone else over all this #JohnLewis nonsense or am I a bit of a Scrooge? https://t.co/vWvpTn7Fr2

— The Digital Chic (@TheDigitalChic) November 6, 2015
@Campaignmag @johnlewisretail yes! encouraging children to be more conciencious of the elderly is definitely topical and relevant. Crying.

— luka (@lulubelabelabum) November 6, 2015