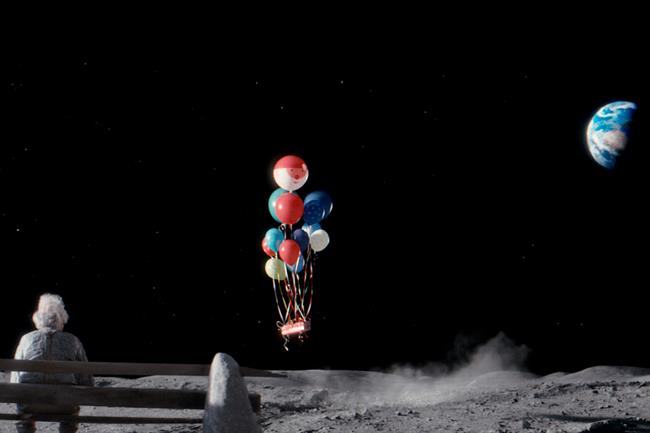 The retailer's "Man on the moon" spot, created by Adam & Eve/DDB, topped the poll with 45 per cent, far ahead of Sainsbury's "Mog's Christmas Calamity", created by Abbott Mead Vickers/BBDO, which polled second at 19 per cent.
Aldi was favoured in third place with 9 per cent, Asda was fourth with 7 per cent, and Lidl fifth with 6 per cent.
John Lewis' Christmas ad also topped the 2014 poll, with M&S and Sainsbury's second and third respectively.
But while 82 per cent of those surveyed by Netmums said they enjoyed watching Christmas ads, 65 per cent said that they always use the same retailer for their Christmas shop, irrespective of the ad campaign.
Only 13 per cent of those surveyed said that ads would be likely to change their shopping behaviour, while 77 per cent said a retailer's Christmas ad would not persuade them to shop there.
For this year's most popular ad among those surveyed, John Lewis, 33 per cent said the ad had made them more "brand loyal", but 18 per cent said it had put them off shopping at the store.
Overall, 37 per cent of those polled said a Christmas ad makes no difference to how they feel about a retailer all year round.
Rimi Atwal, the managing director of Netmums, said: "The launch of retailers' Christmas ads have become an established part of the nation's annual countdown to Christmas.
"But our survey shows that the response from mums is complex and they are unlikely to be influenced by lashings of tinsel and sparkle when it comes to the realities of managing the family purse strings."
Netmums poll of mothers – 2015 top rated Christmas ads by retailers:
John Lewis
Sainsbury's
Aldi
Asda
Lidl
M&S
Tesco, Argos, Boots, Waitrose
Debenhams
Netmums poll of mothers – 2014 top rated ads:
John Lewis
M&S
Sainsbury's
Aldi
Lidl
Boots
Argos
Debenhams
Waitrose
Tesco
Asda