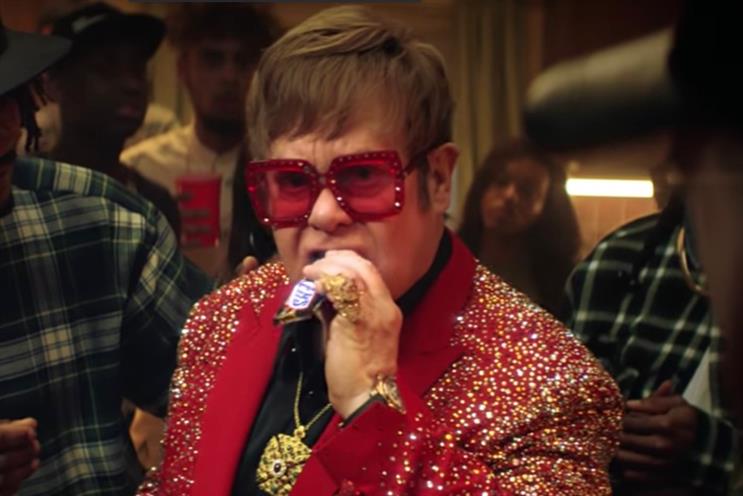 According to "insiders" who spoke to The Mail on Sunday the singer-songwriter is being paid £5m.
The report said that viewers will see Adam & Eve/DDB's latest Christmas ad for the department store climax with present day John playing piano, while in earlier scenes actors will play him at different stages of his life.
A spokeswoman for John Lewis told Campaign: "We are lucky enough to enjoy lots of speculation around our TV ads, much of which is inaccurate, and our one rule is to never comment on any aspect simply because we want to keep the magic."
The Mail report said that John spent four days filming the ad at Pinewood studios in Buckinghamshire, while previous scenes had been filmed at a studio in Hammersmith.
John appears to be tapping into his earning power as an advertising star. Last month, he made his "rap battle" debut in an ad for Snickers.