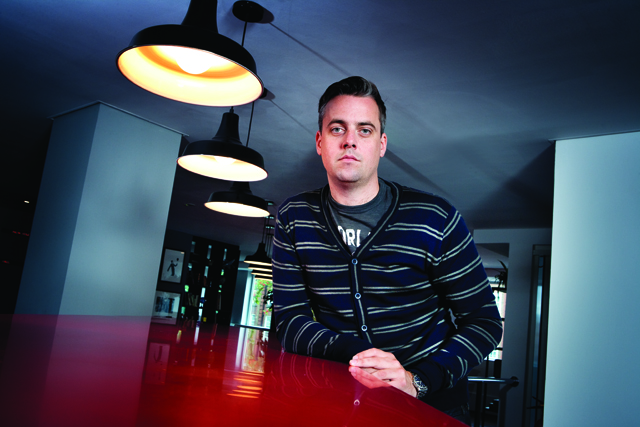 Every once in a while, a commercial comes along that raises the creative bar and inspires music supervisors, agencies and creative licensing people at publishers and record labels to think of an equally brilliant idea for their next big campaign.
In the 80s, it was Bartle Bogle Hegarty's famous Levi's "laundrette" ad featuring a cover of Marvin Gaye's recording of I Heard It Through The Grapevine. And who could forget the Cadbury "gorilla",
a moody looking primate playing drums to Phil Collins' classic In The Air Tonight in 2007? A year earlier, there was Sony Bravia's classic "balls" campaign featuring a poignant rendition of Heartbeats by José González. Many people don't realise that this was actually a cover of a track by the Swedish electronic outfit The Knife – the original sounds completely different.
What all these ads have in common is an inspired choice of music. They set a trend and, like any good idea, they opened themselves up to imitation – perhaps not in the visual sense, but certainly with their music choice.
There is no question that John Lewis sets such a trend. Many of the songs in the company's campaigns have never been licensed before and renditions by up-and-coming artists give the songs new leases of life. For music publishers, this cover format often opens doors to previously untouched catalogues. Who would have thought that The Smiths would agree to have Please, Please, Please Let Me Get What I Want used in a commercial? Similarly, in 2010, Elton John gave Ellie Goulding his blessing to cover Your Song. Most recently, the UMPG songwriters Lily Allen and Keane joined forces for the 2013 campaign featuring Somewhere Only We Know. Beautiful creative executions coupled with good commercial terms are what help sell a project like this to iconic songwriters.
"Beautiful creative executions coupled with good commercial terms are what help sell a project to iconic songwriters"
Five years after the first John Lewis Christmas commercial, I still receive at least one enquiry a week from an agency somewhere in the world looking for an interesting cover of a classic song, whatever the season. Unique covers of classics have always existed so we cannot give John Lewis all the credit, but classic songs have never been more prominent in advertising – and that is a good thing for the songwriters and the music publishers alike.
So how do music publishers manage and facilitate this process? Like a radio plugger at a record label pitching its latest releases, we try to predict trends. When marketing our catalogue to the advertising world, we need to take into consideration supply and demand. Our music needs to be available to the ad community at the click of a mouse and our state-of-the-art online music library, UMPG Songs, does just that – it gives instant access to our music, tagged by genre, mood, instrument, vocal and lyrical theme.
Clients can quickly find a specific song or use creative tags, curated playlists and search lyrics while browsing ideas for a project. It holds all of our instrumentals, remixes and yes, those all-important covers. UMPG Songs is available to anyone in a creative role at a creative agency and, if you are still stuck, we have a dedicated team that can help with ideas and deliver suggestions.
Brands such as John Lewis have caused the creative juices to flow at music companies and it is an exciting time to be a music publisher. Great songs have never been more accessible, with brands and agencies finding increasingly innovative ways to use music in their campaigns. The question now is: what's next? Will the next tastemaking commercial try and "break" an artist by using something completely new? Will the "Glee effect" mean we will see the resurrection of the power ballad? Or is there no science to it at all?
But, more than ever, music companies need to stay ahead of the curve in identifying trends and remain in a position to respond when agencies and music supervisors need help navigating our catalogue and finding great music to support their campaigns.


---
Tom Foster is the head of film & TV, licensing, at Universal Music Publishing