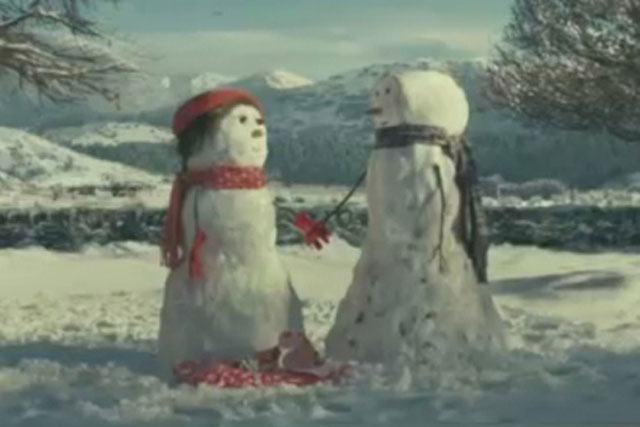 John Lewis has attributed a lift in its crafts offering to its Christmas ad campaign. Items on sale include a 'Knit Your Own Snowman'.
John Lewis is also set to launch a Countdown to Christmas event in stores this weekend to capitalist on a social media campaign about the snowman's journey.
The Twitter campaign uses the hashtag #snowmanjourney to track its experiential campaign that is photographing the snowman in different towns around the country.
Sales for the retailer are up 7.6% year on year for the week ending 17 November with a strong performance in electrical and home technology driving the growth with a 22.2% jump in sales.
Tablets are leading the way on sales in the communication technology sector with John Lewis reporting that all the major brand are selling well.
Brands including Samsung, Microsoft, Apple, Amazon and Google are all heavily pushing tablets in the run up to Christmas.
John Lewis has also attributed strong sales in cushions, throws, lighting and bed lined to marketing activity for its home section focusing on people "feeling cosy".

Follow @mattchapmanuk