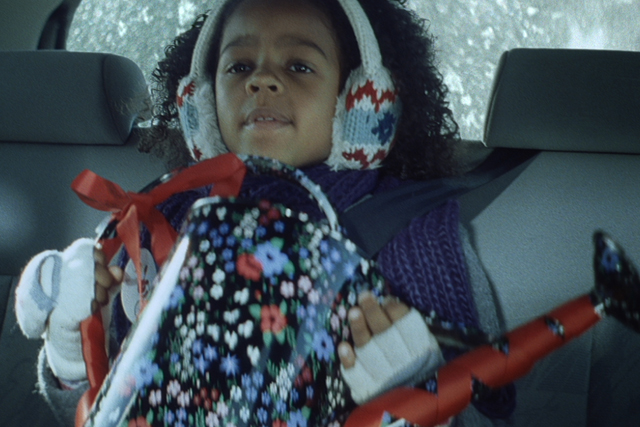 The annual poll from the Thought Leadership Group again places Apple and Google as the top two brands, both in the UK and the US. Apple extended its lead, with respondents viewing Google as failing to communicate why it is going beyond search.
John Lewis Partnership, spanning John Lewis and Waitrose, is a surprise choice at number three in the UK survey, having not featured in the top ten since the 2007 survey. Opinion formers were particularly impressed by the strength of the "authenticity" and "clarity" of the brand proposition and the business model of employee ownership.
Meanwhile the reputation of rival retailer Marks & Spencer for thought leadership is on the wane – placed seventh last year, it is down to 11th.
Richard Branson's Virgin Atlantic is also out of the top ten, down from ninth to 12th, but remains the highest-placed airline in the index.
Two younger brands have pushed up the table, one homegrown and one a global phenomenon from the US.
Innocent has turned up in the top ten for the first time, at number seven. This suggests the healthy positioning it has stuck to since its formation 12 years ago has not been damaged by selling a stake in the company to Coca-Cola.
Facebook has also overcome a source of negativity in its record on privacy, rising three places to fifth, overtaking Microsoft.
The software company was third last year, but has been displaced by John Lewis and has dropped below fourth-placed Amazon to number six.
Twitter has not advanced despite its popularity with the media and the rise of social media, holding firm in 10th place.
In a top 10 dominated by relatively new and technology-focused brands, Co-op Group joined John Lewis as a long-established company recognised for a progressive reputation, while the Co-Op Bank was placed in ninth.
TLG is a communications consultancy which defines thought leaders "as those brands which drive positive change in both attitude and behaviour among key stakeholders". It believes the "route to becoming a trusted brand lies in pursuing a thought leadership approach".
The UK survey is based on the opinions of more than 1,000 people from market research company Populus' Opinion Leader Network, which includes people from four groups: City and business leaders, politics and NGOs, media and communications, and the public sector.

Panellists select brands they consider to be, and not to be, Thought Leaders from a long list of companies. They can also nominate other brands.

The top twenty businesses considered by the largest proportion of the panel to be Thought Leaders are then scored and ranked on different measures of thought leadership.
The thought leaders of UK business
1. Apple
2. Google
3. John Lewis
4. Amazon
5. Facebook
6. Microsoft
7. Innocent
8. Co-Op Group
9. Co-Op Bank
10. Twitter
11. Marks & Spencer
12. Virgin Atlantic
13. Tesco
14. Rolls Royce
15. News Corporation
16. McKinsey
17. Nike
18. BAE Systems
19. KPMG
20. EDF
The thought leaders of US business
1. Apple
2. Google
3.Southwest Airlines
4.Amazon
5.Facebook
6. Microsoft
7.Intel
8.RIM (Blackberry)
9.Coca-Cola
10.Whole Foods
11.Virgin Atlantic
12.Target
13.Walmart
14.Skype
15.Twitter
16.eBay
17.Toyota
18.HP
19.3M
20.= Nike
20.= IBM