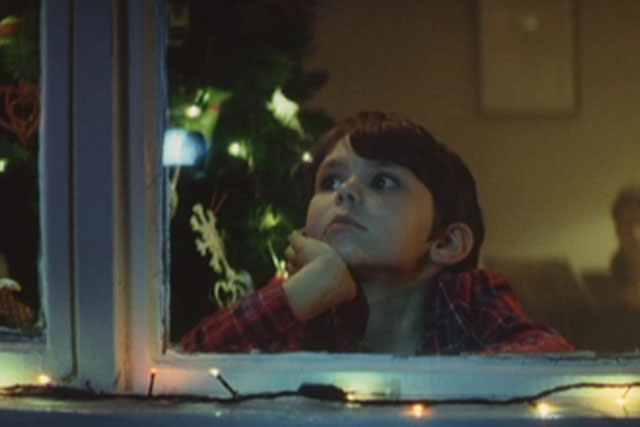 The ad by Adam & Eve features a boy impatiently counting the minutes to Christmas, eager to give a gift to his parents, rather than open his own presents.
It is set to a cover of The Smiths' 'Please, Please, Please Let Me Get What I Want', performed by singer-songwriter Slow Moving Millie.
John Lewis has brought back Dougal Wilson, the director who shot the much-acclaimed 'Always a Woman' advert, for the campaign.
The retailer expects the 60-second advert to be viewed by 44 million people at least once during the course of its five-week run.
Television activity will be supported by print, in-store, online and social media activity.
The print campaign will focus on John Lewis' top 100 gifts for Christmas and will run from December 1 for three weeks.
Slow Moving Millie's cover will be available to buy on iTunes from 9am on Friday. Last year's Christmas campaign for the retailer featured a version of Elton John's 'Your Song' by Ellie Goulding, which reached number two in the UK charts.
Brands are increasingly looking to debut their big-ticket TV ads during 'The X Factor'. Muller and Yeo Valley have both recently premiered their ads during the show.
Follow Matthew Chapman on Twitter at @mattchapmanUK