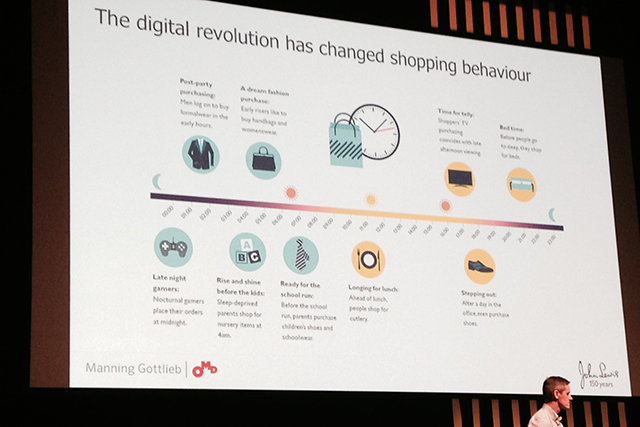 Speaking at the IAB Engage conference in London today, Lloyd Page, head of online marketing at John Lewis, said the "convergence of digital and in-store experience is what we are all trying to get right now".

In line with this, the retailer has invested in a number of new initiatives to better align innovation online and off. This includes trailing the use of in store 3D printing and using RFID technology to enable consumers to bring to life its 'Any Sofa Any Fabric' platform which offers them the choice of thousands of sofa fabrics. Looking ahead, Page says the store will invest in technology to enable consumers to see their ideal sofas in virtual living rooms.

Tim Pearson, executive director and head of retail, agency development at Manning Gottlieb OMD, said it was the digital environment which enabled the brand to add value to the customer experience, particularly around last year's Christmas campaign. But he added that the evolution of the brand's digital activity 'has to go beyond Christmas'.

Despite the failure of a virtual 'magic mirror' trial two years ago, Lloyd pledges that the retailer "isn't letting go of the marriage of the real and virtual worlds".

The retailer also revealed that 50% of its online sales are collected via click and collect. A shift which led to the brand launching a dedicated click and collect store at St Pancras railway station yesterday.

John Lewis will also continue to increase its marketing investment in new platforms. Its figures revealed a 594% year-on-year increase in smartphone marketing and a 393% increase in investments in tablets. In addition, the trailer has ring fenced 25% of its budget for innovation.

This follows the successful J-Labs project which saw the brand partner with Localz, a startup business specialising in micro-location technology.
Read next
jcdecauxec1