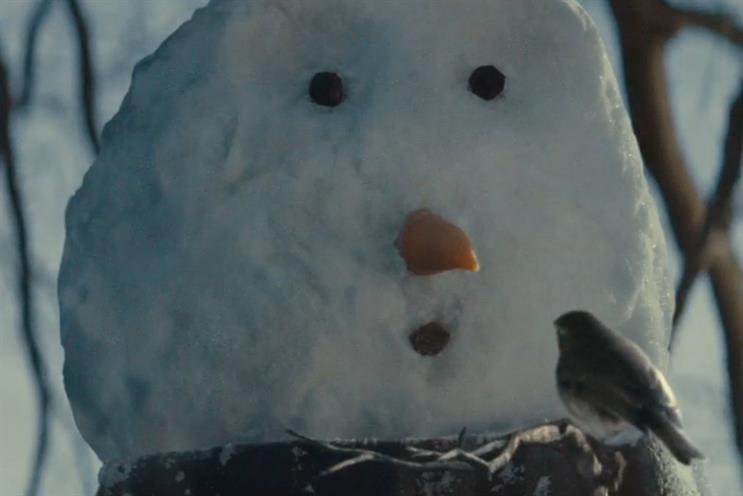 Frank Ginger and Shay Reading are the Adam & Eve/DDB creative team behind "the journey" for John Lewis. Reading (left) discusses their creative approach.

Did you feel pressured coming up with the John Lewis Christmas spot? Last year's ad became the talk of the nation – it gave rise to spoofs and gathered plaudits aplenty.
When you're successful, people are always waiting to see what you do next. So, yes, we were a little under it. Saying that, Father Christmas and his gang have to deliver millions of presents in one single night down all the correct chimneys. Now that's pressure.

How did you come up with the idea for 'the journey'? The brief doesn't really change for the John Lewis Christmas ad. It's about thoughtful gifting, using a truth that emotionally connects with its customers. But we also knew the execution had to be moved on from last year.
So we sat in a dark room for a few weeks and drank a lot of tea. A number of ideas were penned, not just by us. Luckily, ours found its way to the top of the pile.

What was your inspiration? We imagined blokes like ourselves, out on a mission at Christmas, in desperate need to find our nearest and dearest the perfect present.

What did you set out to achieve? We wanted the snowman to feel real and believable. We wanted to make him a little mysterious, so it was important that you never saw how he moved. And we wanted a love story – a guy who loves his girl so much he's willing to go to great lengths to show her how much he cares.

What was it like shooting in New Zealand? The shoot was brilliant fun. It's an amazing country.
More importantly, it looks like the UK in the height of winter. And when you have a meticulous and collaborative director like Dougal Wilson on board and clients who are genuinely behind the idea, it's going to go well.

How did you choose the soundtrack? We needed a poignant track to carry the story. So, after the yearly ritual of scouring through hundreds of tracks and music scores, we settled on Frankie Goes to Hollywood's The Power Of Love.

Ben Priest said he thought it was "the one" when he heard the original on the radio one night. We also had it on our shortlist, so we decided to give the song a go. And when we first heard Gabrielle Aplin's beautiful demo of it, we knew straight away it would be perfect.