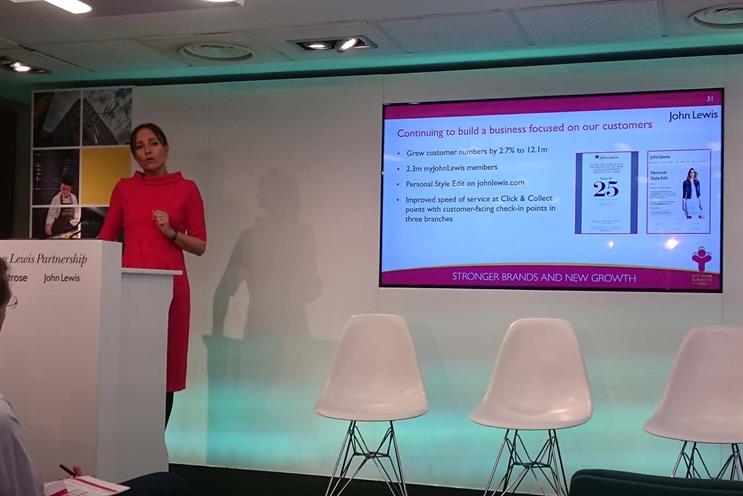 The cut – down from 10% last year, and the fourth in a row – comes despite positive full-year trading figures across the group's two brands. John Lewis' total sales were up 4%, with like-for-like sales up 2.7%, while Waitrose sales grew 2.7% (although like-for-likes fell 0.2%).
Across the group, sales were up 3.2% to £11.37bn, while revenue was up 2.8% to £10.03bn.
The business also recorded profit before tax and bonus deductions of £577.6m – up almost a third (32.8%) on the previous year. But it made the decision to put only £89.4m of this into bonuses. All of the Partnership's staff receive the same percentage of their salary as bonus.
The remaining portion of last year's profit will be invested into the business – a decision that chairman Charlie Mayfield said reflected the challenges presented by "profound changes" happening in the retail landscape and society, but that the choice to invest heavily was "a sign of our determination to speed up."
He added: "I don't think this is likely to lead into some sort of malaise" among partners, pointing out that the company offered a rewards package, including its pension scheme, unmatched by many competitors.
'Disappointed' by ASA ruling
The potential stumbling blocks of e-commerce were thrown into relief yesterday when John Lewis was reprimanded by the Advertising Standards Authority for a price cut over the Black Friday Weekend that had come about as a result of its "Never knowingly undersold" price-matching policy.
Responding to a question from Campaign about the ruling, John Lewis managing director Paula Nickolds said: "We were disappointed with the ruling – it comes about from a misunderstanding about when a promotion is part of a price match campaign, as opposed to a promotion that we create as part of Black Friday.
"But we accept the ruling and we've taken the opportunity to review both the process and the communications around those, and we're making changes to prevent that confusion in future."
Nickolds hailed the success of the brand's most recent Christmas campaign, "Buster the boxer", which racked up 64 million views on social media. But she added: "Our brand is more than just advertising. It's about the events and the experiences we provide It must be year round and I believe that it is and it will be increasingly so."
Nickolds, a company veteran, was appointed as John Lewis' first female managing director last October, replacing Andy Street.