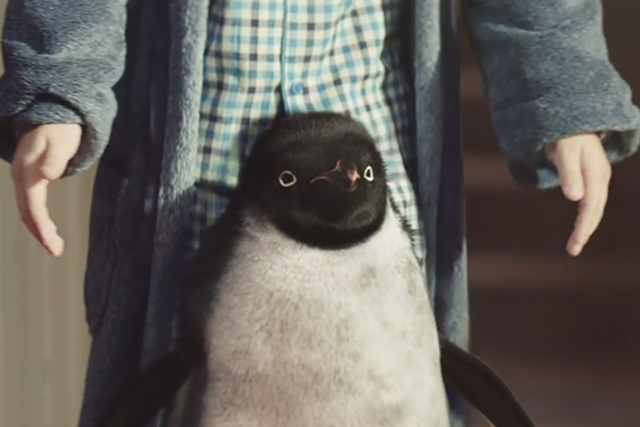 Monty's Den, an in-store experiential campaign, uses innovative technology to tell the stories of the ad's characters – Sam, Monty and Mabel. It rolls out in 42 stores from today (6 November).
In common with last year's activity, the retailer has also created traditional merchandise such as stuffed toys and clothing.
Monty's Den, created in partnership with Samsung, is an Antarctic-themed in-store space, featuring "never-before-seen technology" and educational content.
It will feature 'Monty's Goggles' – technology created using Google Cardboard, a budget version of Oculus Rift that enables users to "step into Monty and Sam's world" by creating a 360 degree virtual world.
An app version of the children's book 'Monty's Christmas Storybook', which the retailer released today, can be experienced when the goggles are worn. John Lewis will be one of the first brands in the world to use the tech, the retailer claimed.
John Lewis has also partnered with tech giant Microsoft to launch Monty's Magical Toy Machine at its flagship store on Oxford Street. The Toy Machine scans toys that have been brought in by children and transforms them into life-like characters which move and dance on a screen.
Craig Inglis, John Lewis's marketing director, said: "Each year we look for new ways to amplify our Christmas campaign, and creating Monty's Magical Toy Machine with Microsoft is one of our most exciting ideas yet.
"I hope this unique experience will bring the magic of Christmas to life for our Oxford Street customers, both young and old alike."
Merchandise

John Lewis has also released a range of merchandise themed around the ad's characters.
Consumers will be able to purchase anything from stuffed Monty and Mabel toys to onesies featuring the lovebirds.
A proportion of the proceeds from the merchandise sales will go to Barnardo's.
Watch John Lewis Christmas ad 2014 Monty the Penguin: