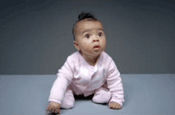 View the John Lewis spot and other 2008 Christmas ads

The song is an extended version of the track, written by John Lennon and Paul McCartney, and recorded by John Lewis employees.

The track is downloadable from the John Lewis website.

The retailer is encouraging those who download the song to make a donation to its registered 2008 charity, the Wallace and Gromit's Children's Foundation.

According to Craig Inglis, John Lewis head of brand communications, 100,000 people have rewatched the ad on YouTube since it launched last month, and customers have requested the song online and in store.

Tom Nester-Smith, Lowe London's client services director, said: This is confirmation that Lowe's Christmas campaign for John Lewis has struck a chord with the British public.