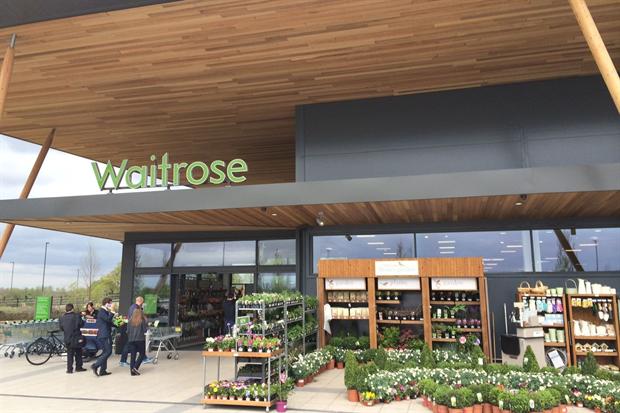 Reporting on its results for the six months ending 26 July, the group said that like-for-like sales were up 1.3% at Waitrose and 8.2% at John Lewis, with Waitrose's marketing, loyalty and advertising strategies being credited for the supermarket performing ahead of the overall market.
Whle group profits were up 12% to £129.8m, operating profits at Waitrose were down 9.4% to £145.2m. This was largely due to the opening of 15 more branches in the period, compared to the four that were opened in the same period last year, as well as investment in waitrose.com and myWaitrose.
More customers shopped at both brands, with Waitrose and John Lewis growing over 6% and 4% respectively.
Sir Charlie Mayfield, John Lewis Partnership chairman, name-checked "innovative" marketing efforts by Waitrose, including its new online channel Waitrose TV and its brand advertising that focuses on how Waitrose Partners differentiate it from other supermarkets.
He added that take-up of the myWaitrose loyalty card was up to 4.8 million, helping drive sales and "transforming our understanding of customers and allows us to target and personalise our marketing communications".
Meanwhile, speaking to the BBC, Mayfield warned that prices in Scottish branches of John Lewis and Waitrose may rise if Scotland were to vote "yes" for independence.
The group also linked product innovation to Waitrose's sales increase, citing the launches of an Alan Titchmarsh gardening range, its Asian Fusion ready-meals and Pure beauty range.
Mayfield said: "Our successful essential Waitrose range topped 2,500 products as it celebrated its fifth birthday, while our Heston from Waitrose range has been further expanded."