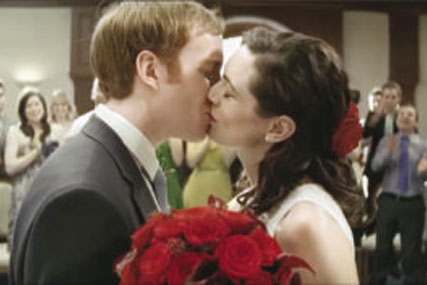 The TV push, created by Adam & Eve, will break this Friday during Coronation Street on ITV1, with a 90-second execution.
The ad charts a woman's life from infancy until she becomes a grandmother by depicting key events in it of which the retailer has been a part. John Lewis will follow up the initial activity with a series of 60-second and 10-second spots.
The track used on the ad is a cover of the Billy Joel song 'She's Always A Woman', performed by Fyfe Dangerfield, lead singer of the The Guillemots.
The £6m, six-week push, previewed to suppliers last week, comes as the retailer seeks to capitalise on what it views as changing consumer habits, coming out of the recession.
Craig Inglis, director of marketing at John Lewis, said that the TV activity illustrated how the company is increasing its investment in the brand's central promise of offering the best value for the products it sells.
'In the past, the strapline has focused on price,' he said. 'We will still do price-matching and we are not diluting the importance of price. However, we are readdressing the proposition as our customers have told us that the quality of our stock and the service we provide for them is also crucial. They are core to our overall proposition.'
Inglis added that, as the ads were not seasonal, they could be used again for future marketing activity.
John Lewis relaunched its 'Never knowingly undersold' positioning in October in an attempt to make the slogan resonate better with consumers. The marketing activity spanned national press and outdoor, with executions also created by Adam & Eve.
The retailer, which faced tough trading conditions and a like-for-like sales decline of 4.7% in the first half of 2009, recorded a much stronger performance during the second half of the year. Total sales for the 52 weeks to 30 January 2010 were up 2.8% to £2.9bn, with the retailer's John Lewis Direct online offering achieving an 18.2% increase to £293.5m.
In February Inglis was promoted from head of brand communications to the newly created role of director of marketing, as part of a wider marketing department restructure.
John Lewis recently featured in a BBC fly-on-the-wall series, with one episode focusing on the 'Never knowingly undersold' proposition.