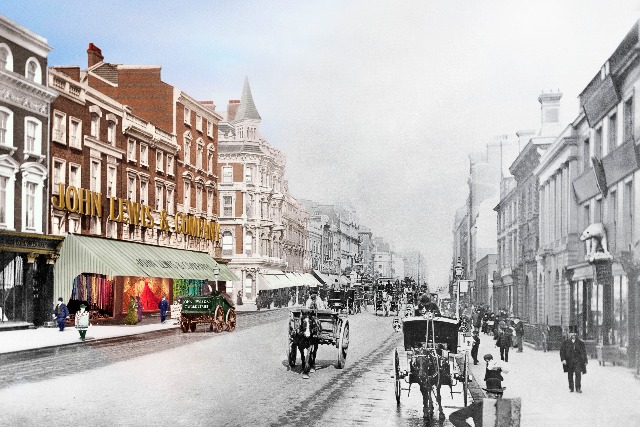 The anniversary plans – revealed by Marketing last month – aim to walk consumers through John Lewis' heritage and the mission of one man who wanted "a way of doing business better", supported by a new TV ad.
The interactive exhibition at the Oxford Street store will allow visitors to walk down the cobbled streets of Victorian London, opening a door into the draper's shop that began the brand in 1864.
People will walk down a dimly lit corridor into John Spedan Lewis' office, offering an insight into the founder and his beliefs that his workers should be co-owners in the business.
Following an installation telling the story of how a Second World War bomb threatened the future of the company, a collaboration with the Royal College of Art will let consumers see the future of shopping and people's lives.
In addition, John Lewis will open the roof of the building to consumers, transforming it into a tranquil area for people to visit, while the brand's fashion department will debut Orla Kiely's menswear range.
The activity kicks off on 3 May, when John Lewis shops up and down the UK will host their own commemorative activity and, working in partnership with Barnardo's, will support local charity initiatives.