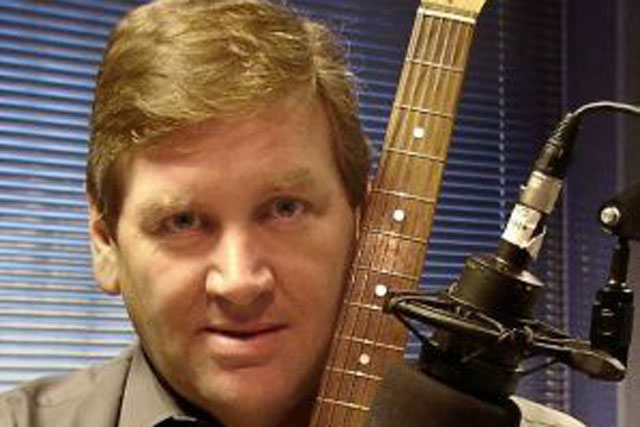 The company has attracted a first wave of funding, including cash from government-funding body Scottish Enterprise, to develop a range of multimedia services for rock music fans across the world.
TeamRock will be based in Glasgow and London, and will aim to produce, distribute and retail "rock-related" content across all platforms to a range of partners and the wider rock audience.
Myers will become executive chairman of TeamRock and Anderson will be chief executive, with responsibility for day-to-day operations at the venture. Their advisers are auditor KPMG and their law firm is Dundas and Wilson.
Myers said that in addition to Scottish Enterprise, TeamRock has a number of private investment partners.
When asked whether TeamRock would be interested in buying the former GMG Radio rock stations in Scotland and Manchester (now branded as Real Radio XS), Myers declined to comment.
Global Radio bought GMG Radio last month and the Office of Fair Trading is expected to invite interested parties to comment in the coming days. Global Radio has requested the deal be "fast-tracked" to the Competition Commission.
Industry sources suggest Global Radio is most interested in the Real Radio network and it is thought that it might be willing to offload another part of the business in order to obtain regulatory approval.
When asked whether Global Radio would be willing to sell the former Rock Radio stations, a spokesman said it could not comment on the acquisition until the competition authorities had published their findings.
Myers said: "This is the most exciting opportunity I've seen for some time. We have the first wave of funding and we hope to attract further investors across the year. Specific content, especially within a focused genre, has many opportunities and we hope to be the leading player in this sector very quickly."
Anderson left GMG Radio in July 2011 in order to mount a bid to buy GMG's Scottish Rock Radio station, but talks broke down in September 2011 and GMG Radio rebranded the station as Real Radio XS instead.
Anderson said: "I've been building this project since leaving GMG at the end of last year and I am delighted that TeamRock can now start to fully develop after securing investment, leadership, content creation and a number of partners, to realise this opportunity on a global scale."
Myers announced he was to leave the Radio Academy, which produces the Sony Radio Academy Awards and Radio Festival, in June, and later that month, he was awarded an honorary fellowship from the University of Cumbria for his outstanding contribution to radio.
Follow Maisie McCabe on Twitter @MaisieMcCabe