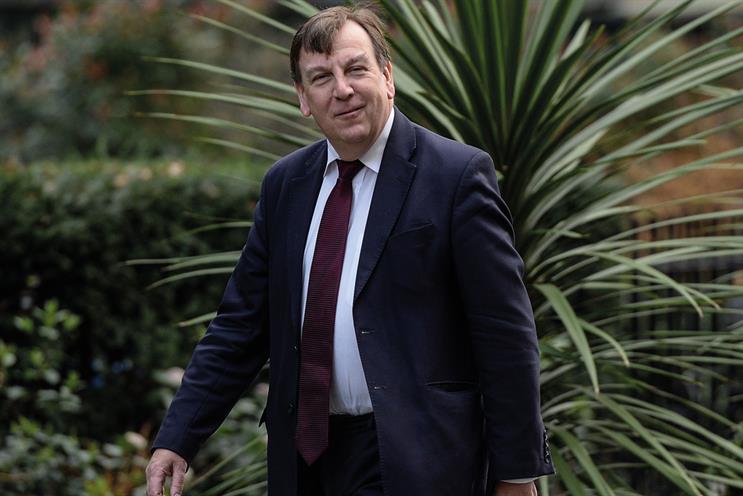 Culture secretary John Whittingdale is expected to push for an industry solution to ad-blocking, following a high-level meeting for senior figures last week.
Ad-blocking has become a major issue since Apple's iOS 9 allowed extensions in its Safari browser last September. At a conference on Monday, Till Faida, founder and chief executive of Eyeo, said its Adblock Plus software had been installed on more than 100 million devices worldwide.
Whittingdale hosted a roundtable meeting at the Department for Culture, Media & Sport last Thursday morning, bringing together representatives of trade bodies, newspaper publishers, portals and platforms (including Google).
The executives in attendance included Tim Lefroy, chief executive of the Advertising Association; Steve Chester, director of data and industry programmes at the Internet Advertising Bureau; Pete Trainor, founder and director of human-centred design at Nexus; Nigel Gwilliam, consultant head of digital and emerging technology at the IPA, and Rufus Olins, chief executive of Newsworks.
The session began with a presentation from Sean Blanchfield, the chief executive of PageFair, a Dublin start-up that enables publishers to track people using ad-blockers. Chester then gave a response before the meeting was opened up to the floor.
Approximately a fifth of the attendees at the meeting were from the DCMS. Industry sources said they appreciated the time Whittingdale and his staff had taken to properly understand the issues.
Whittingdale is holding a second roundtable discussion on Monday 16 May for ad-blockers, mobile operators, non-governmental organisations and consumer groups.
One industry source expressed disappointment that the ad-blockers were being aligned with the consumer groups, which suggested ad-blockers worked in the consumer's interest. It is thought, however, that the sessions were organised along these lines for practical, not ideological, reasons.
The culture secretary first indicated his interest in looking at the issue of ad-blocking at the Oxford Media Convention in March. In a speech that focused largely on the BBC, he likened ad-blockers' policy of making publishers pay to be put on a "whitelist" of sites to a "modern-day protection racket".
At the major annual conference, which takes place at Oxford University's Saïd Business School every March, Whittingdale said his "natural political instinct is that self-regulation and co-operation is the key to resolving these challenges".
Industry sources attending the meeting at the DCMS offices on Parliament Street last week said Whittingdale reiterated this view.
The debate on ad-blocking has widened in recent months after privacy campaigner Alexander Hanff suggested that publishers seeking to obstruct ad-blockers, such as City AM, are infringing their readers' rights to privacy under European Union law.
The IAB has taken legal advice on the issue and its position, which, Chester explained at the meeting last week, is that publishers that stop ad-blockers are not infringing privacy rights. The IAB will issue guidance shortly.