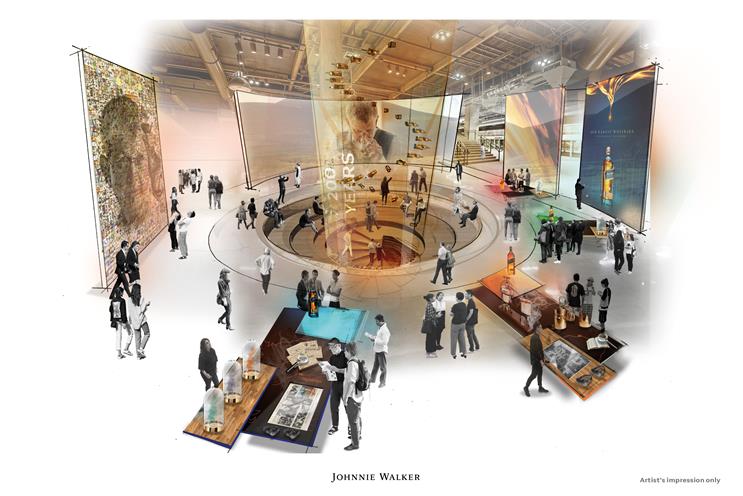 The main part of the investment will be a new Johnnie Walker experience in Edinburgh. The brand will also upgrade its existing 12 distillery visitor centres where people can meet the craftsmen and craftswomen behind the drink.

Four distilleries – Glenkinchie, Cardhu, Caol Ila and Clynelish – will be linked to the Edinburgh venue to represent the "four corners of Scotland". These will be used to encourage people to visit places outside of the capital city.

Diageo has already committed to £35m to re-open two "lost distilleries" taking its network to 14 in Scotland.

The brand will be celebrating its 200th anniversary in 2020 and Diageo plans to celebrate founder John Walker by creating a scholarship and mentoring programme for young entrepreneurs.

Diageo chief executive Ivan Menezes said: "Scotch is at the heart of Diageo, and this new investment reinforces our ongoing commitment to growing our Scotch whisky brands and supporting Scotland's tourism industry.

"For decades to come our distilleries will play a big role in attracting more international visitors to Scotland. I am also delighted we will be able to bring our knowledge and expertise to help the next generation, through mentor programmes and skills training."