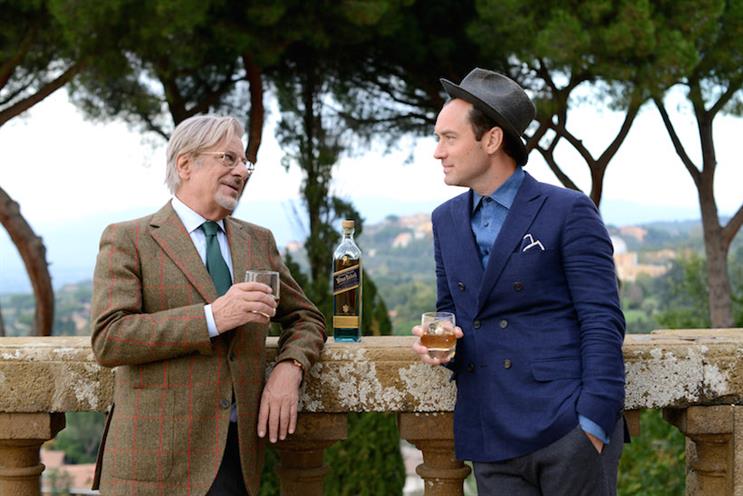 The Diageo-owned whisky brand has opened talks about a digital project that it is planning to run. Discussions are in their early stages and do not affect Johnnie Walker's relationship with Anomaly.
The agency picked up the above-the-line account in 2014, bringing to an end the brand's 15-year relationship with Bartle Bogle Hegarty.
Anomaly created a global campaign for Johnnie Walker in 2015 with the slogan "Joy will take you further". The agency is also behind the branded online films featuring Jude Law.
In 2013, Johnnie Walker returned to TV advertising in the UK after a 50-year hiatus with a £7m campaign.
Last year, Diageo retained Carat as its global media agency.
A Diageo spokesperson said: "At Diageo we're fortunate to have partnerships with some of the world's finest and most ground-breaking agencies. On Johnnie Walker specifically, we work with a multitude of strategic and creative partners in the development of our global and local campaigns.
"Diageo enjoys an incredible relationship with Anomaly across a number of brands and they remain the lead agency partner for Johnnie Walker globally."