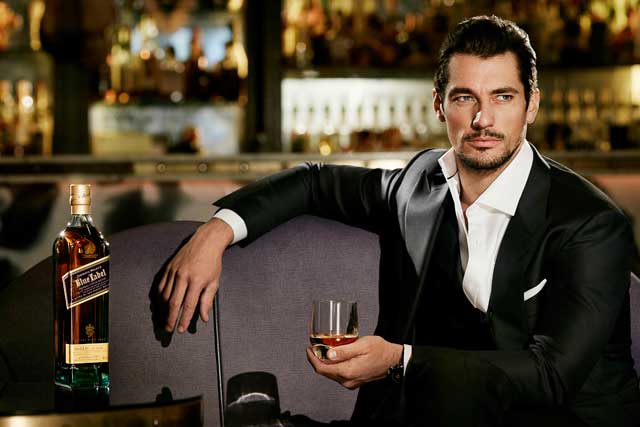 The Diageo-owned drink is positioned as a "game-changing" product, and has chosen Gandy as its brand ambassador for his status as a successful British model.
Gandy rose to fame as the face of Dolce and Gabbana's Light Blue fragrance in 2006.
He will now front the latest Johnnie Walker campaign, which launches later this month.
Alison Forestal, general manager, Diageo Reserve Brands, Western Europe, said: "David is the definitive modern gentleman and the ultimate ambassador for Johnnie Walker Blue Label.
"There is no better way to align our game-changing product proposition than by partnering with a contemporary, game-changing individual. We are extremely proud of the partnership and we look forward to working with David to continue our journey of setting definitive, international standards in whisky excellence."
In September, Johnnie Walker launched a global ad campaign focused on its "rich and intense" flavours, which aims to bring to life the craft of blending the brand collection.
Follow @loullamae_es