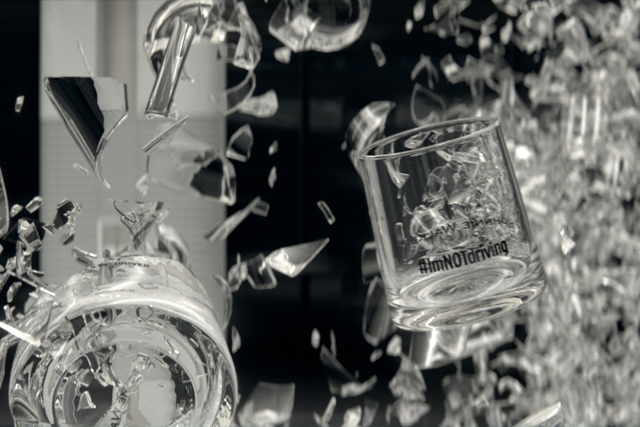 Inspired by the fragility of glass, the 90-second CGI film shows a Vodafone McLaren Mercedes F1 car being formed entirely out of Johnnie Walker whisky glasses.
A voiceover describes how a split second decision can be the difference between finishing "first, last or not at all", at which point the car appears to crash and shatters into pieces.
The campaign aims to gather an additional 1m pledges to 'Join The Pact' to never drink and drive, with each virtual glass engraved with the hashtag #ImNOTdriving, which consumers are being asked to use to show their commitment to the cause.
Company: Diageo
Brand: Johnnie Walker
Client: Ewan Topping, global marketing manager, Johnnie Walker Sponsorship and Carolyn Panzer, director of corporate social responsibility, Diageo
Agency: Iris Worldwide, Singapore