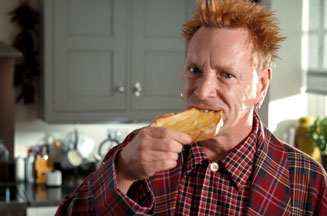 The butter brand will be back on TV in November in a continution of its 'Great British Butter' campaign. After Lydon's first ad appearance on behalf of the brand earlier this year, Country Life overtook Anchor in value share for the first time, hitting a 7.6% value share at its peak.
The campaign aims to deliver the brand's key message that Country Life butter is a British product.
The new TV execution will run for six weeks and will be supported by radio spots for two weeks from 23 November.
The campaign will be supported by a promotion offering consumers the opportunity to win a hamper of British food and drink, as well as direct marketing activity.