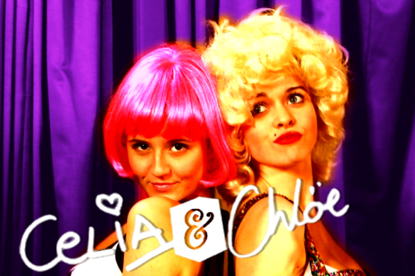 The branded content campaign features an online soap about the lives of two best friends, Celia and Chloe, and was developed by J+Media Care, Aegis Media Global's Johnson & Johnson team.

The duo will star in series of ten three-minute video diary "webisodes", supported by short promotional videos.

The video diaries, created by the production agency Coast, show Celia and Chloe discovering more about their lives and friendships as they try to get a place at the premiere of Disney's forthcoming film Hannah Montana The Movie.

Viewers of the webisodes will have the opportunity to win tickets to join Celia and Chloe at the premiere in London on 23 April and appear in the final episode with their best friend.

The soap was made in partnership with Walt Disney Studios Motion Pictures and the Carat Disney team.

The campaign will break in mid-March across seven markets, including the UK, Russia, Greece, Portugal, Spain, Hungary and South Africa.

The soap will have a branded channel presence on leading local teen social sites, including YouTube and Bebo in the UK, and Mail.ru in Russia. Specialist digital agencies, including Aegis Media's Isobar, will launch the campaign in each market.

Alyson Lockley, the Clean & Clear franchise director EMEA, at J&J said: "Our audiences – particularly for Clean & Clear – are young and very well-versed in communicating with brands and each other online. The webisodes are a powerful method of reaching our target audience in an engaging, efficient and measurable way."