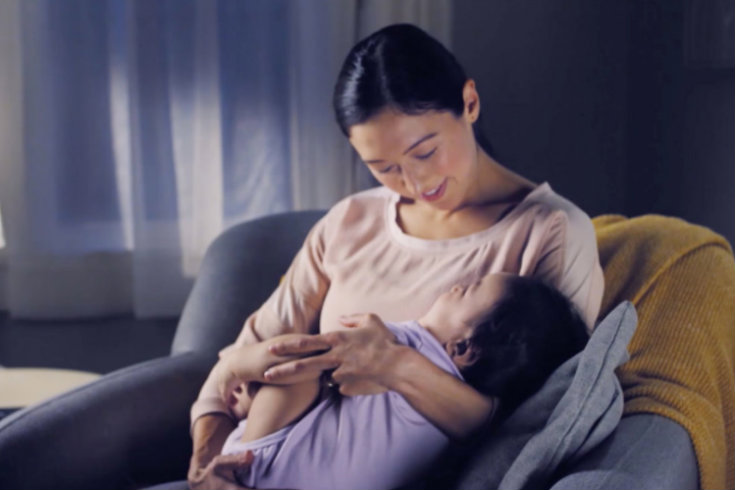 Bass discussed the initiatives the company is using to unlock good through mobile marketing initiatives at a Mobile World Congress session in Barcelona today.
She said: "We have a new vector around empathy and how we think about communities in the digital age. Empathy allows us to ignite a social movement for good.
"What's interesting as we plug into the cultural zeitgeist, we have talked about Brexit and the election in the US, and we saw the Catalan protest outside.
"We are living in an age of anxiety and mistrust. And what was once at the bottom of the hierarchy of needs of safety and trust and shelter and sleep is now of the upmost importance at the top of the pyramid."
In order to address the issues of sleep Johnson & Johnson developed a "clinically proven routine" to help babies sleep better, which includes practices such as giving the baby a warm bath.
To go alongside it Johnson & Johnson created an app called Nod that allows parents to "care and personalise more delightful sleep experiences".
The app has been developed in partnership with analytics firm Mimo, which is helping create a data repository to "offer the next generation of technology enabled sleep solutions".
Nod is primarily being advertised through search and being pushed by clinical professionals when people ask about getting better sleep for themselves and babies.
Johnson & Johnson's other initiatives that use mobile to benefit society is an app for its Listerine brand that allows visually impaired people to realise when people are smiling at them.
The app uses the phone's camera to detect the smile and then buzzes to notify the user of a smile.
Bass said: "That is a great example of going beyond than hawking bottles, jars, and tubes but leading with a greater sense of purpose and having mobile help people feel something."