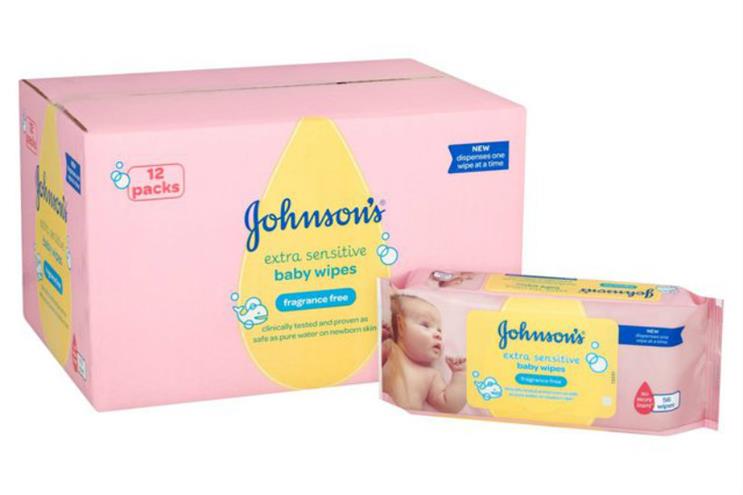 Campaign understands the brand, led by group marketing manager Niamh Finan, will brief several UK agencies to turn the creative concept into a fully integrated digital, PR and in-store campaign.
The brand plans to launch the best idea in the third quarter this year.
Johnson & Johnson is losing market share in babycare categories, as price-conscious consumers opt for own-brand products from supermarkets and retailers such as Boots, according to data from Nielsen supplied to Campaign.
The value of the baby wipe category in the 52 weeks to 25 June came to £187.2m, with Johnson & Johnson holding 14.1% market share, a year-on-year decline of 21.6%. Own-label competitors held 42.5% of the market, up 6.5% year on year.
The story in baby toiletries was similar, with the total market at £95m over the same period, and Johnson & Johnson holding 44.4% of the market, a decline of 6.8%. Private label was up 2.3% to 11.2% of the market.
In the US, Johnson & Johnson is fighting more than 1,000 lawsuits for ignoring studies linking its talcum powder to an increased risk of ovarian cancer.
Johnson & Johnson would not comment.