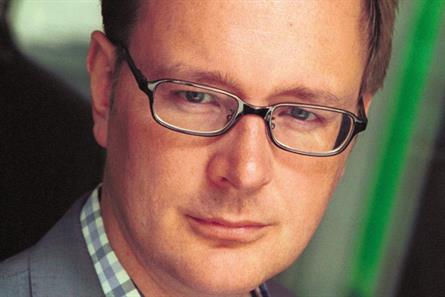 Highfield told Campaign: "We felt we were too small in a quarter of the country. We wanted more volume and scale. This helps us enormously with national media agencies. We're going to create a great, premium package with i, The Scotsman, the Yorkshire Post and, quite possibly, the Newsletter [in Northern Ireland]."
He has set "very modest advertising targets for i" but "with a lot of leverage, we'll go after some of the pounds from The Times and the Telegraph".
Some City analysts have raised questions about the listed regional newspaper group's £24 million purchase of i, a largely print-based title, at a time when Highfield has been closing some of Johnston's existing print titles. But he maintained the acquisition was "an evolution of our strategy", rather than a "radical" shift.
He admitted print ad sales were "very soft" and falling too fast to offset digital growth, so acquisition is one of the only ways to increase revenue. "Acquisition to increase leverage to increase our scale is an obvious way to grow," he said, acknowledging consolidation is a trend, after rival Trinity Mirror bought Local World.
Highfield added i was reasonably well-insulated against advertising because two-thirds of its revenue came from circulation and only one third from ads. "Circulation revenues grew 24 per cent last year," he noted.
He hopes to increase circulation further by improving distribution and, although he did not mention a cover price hike, he expects growth "should well offset any continued print advertising decline".
He noted that, for example, i does not distribute print copies in Northern Ireland. "We're very good at managing availability and they [ESI Media, the old owner of i] weren't." Johnston's existing distribution network with local retailers and newsagents means there will be good availability of i – "so it doesn't sell out by 9am".
Although he sees "opportunity" in print, "the big, big growth opportunity is online because we'll be growing from zero".
About 17 i staff are expected to move to Johnston which plans to hire up to 50 more people – "most of which we'd hope to come from The Independent".
Johnston has agreed a supply deal with ESI Media, the former owner of the i, to continue to receive content from The Independent's digital-only operation and the London Evening Standard, plus Highfield plans to use content from other Johnston titles.