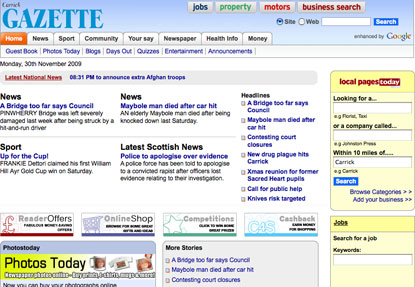 The sites will either ask users to pay £5 for a three-month subscription to read the full articles, or direct them to buy the newspapers.

The newspapers taking part are the Worksop Guardian, the Ripley & Heanor News, the Whitby Gazette and Northumberland Gazette, the Carrick Gazette and Southern Reporter.

Earlier this month, Rupert Murdoch said he would try to block his sites from showing up on Google search results.

National newspapers owned by Murdoch, including The Sun and The Times will introduce a paywall next year.