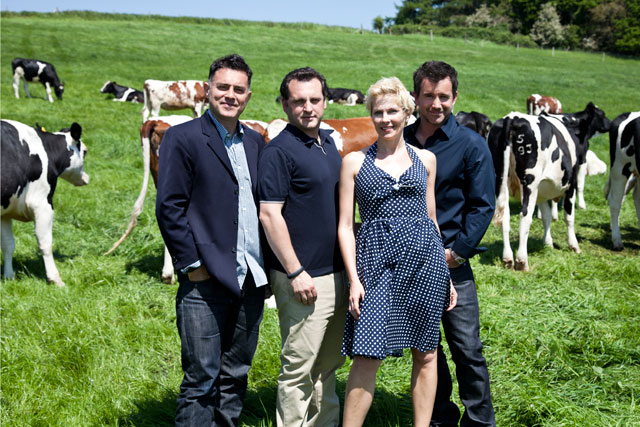 Exon and Collins are the majority shareholders in Joint and have drafted in Lori Meakin, who has also previously worked at RKCR/Y&R but was most recently the acting strategy director at Dentsu London, and Nik Upton from Mother as co-founders. Meakin and Upton have taken a stake in the business and there are some other smaller shareholders.
Joint launches without any founding clients and will be based in a recording studio in Chiswick, West London.
Exon said that the name was chosen to illustrate the agency's proposed collaborative model and the approach that it will take with partners and clients. He claims Joint will offer a fairly priced and flexible service.
He added: "We are launching a creative business with world-class creativity and strategy at its core and with the ability to collaborate and partner with the right individuals and companies to get the right business results."
Exon said that he was now on a new-business drive. He added that Joint had no formal partnerships with other suppliers, such as media agencies, but would work with whoever would be right for the brief.
The pair resigned from RKCR/Y&R in September last year and left the agency in March. They have since been on gardening leave and under a non-compete clause, and are still bound by the terms of a non-solicit restriction in their contract that prevents them from approaching WPP clients.
Joint is unable to pitch for Warburtons, which followed Exon when he left Bartle Bogle Hegarty and joined RKCR/Y&R. The business was put up for pitch after Exon left the agency.